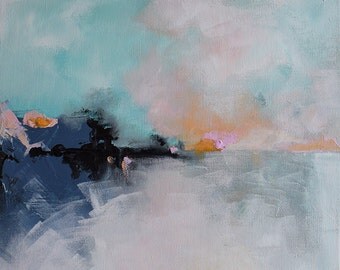 ALPINIST THRILL
White wigs made by Persian thieves
Hung on the rig where the end of time sits
A rock made of ornery stilettos
Don't talk breathe write take note
of hides that live here in the thrushes of quiet.
Breath ceases in slick silence
And then fog dispels to air and to elk dust
and wings of blossom perfume.
RAPT ATTENTION: 80,000 90,000 400,000 FEET!
Out of the corner a white unicorn made of ice appears
And time is now rippling, a fabric lost
And cut into ice and rocks of tiny shapes
Mirrors; made of never ending mystery and mood.
RED
The color signifies smoke, sutures and glory,
A Mozart script, your eyes safe in the midst of types,
Posing pink long dip dyed,
Tangled in flutter strains of ocean blue
Strangled by yellow ideas and suicide, painful oak,
Chloroform hope is for otters
You are playful which can be poisonous
The idea of porcelain,
You were contagious.
You were not a part of me,
But I wanted it,
Like fire feeding water to the hungry at the very same time.
ALIVE
If there is smoke running down the mountain,
I would be the one sitting sideways on a train.
When there is rain stumbling down,
The life is bringing tubes and whiffs of green grass on people's dinner plates,
Throwing carrots at winners and hoping that you find love in an olive.
When there is sadness and flatness, the towels are wet,
Some of us will drag,
Over plan the day in notebooks and meetings,
Bored,
Tumbled,
Scared
of even the faintest emotion that feels like a vibe for decades.
The vivant, nah, he is day,
He is cool,
Speeding, swinging an airplane through joy, winged life.
When one is walking and placing mind on the complexity of the sidewalk,
The jolted one is placing arrows into loaded guns,
Reminding people to take a breath of steel,
To pity orphans,
To wear blue and pink underwear
To dance topless
To hate anything ordinary,
To thrust Sundays and to lift a tongue to the pink twilight.
REDUCTION GEOMETRY AND JAZZ, HOPELESS SUNDAYS
Lines are everywhere and you are the rhythm
It's like breathing and swimming and walking all at once
Hell, hold on to me,
Diamonds are dancing in this prime time perfume
And holding on to a slippery step at the end of the ocean
The rock is telling me which way to go,
Wet it sings and tells me I need to slip, and let go!
If ash is weight,
you don't have any of it,
me neither.
Damn fool, this is hard.
Please tell me.
It tells you that you are thirsty as your dreams, which tells me a whole lot of nothing
Shit, again really?
Prime in web contortions,
The coffee is earth, coffee is god, ok?
GOD brother.
And the mind—it–
If there is something we hate, we analyze it
Love is worse, it's like a cornea made of iron kernels.
It is a bag of glitter stuck in a rock,
The days are spent jumping and bobbing between computers and lines,
Masses of freedom and mixed signs sorted in ancient piety,
I am a ghost of click rooms,
Watching inside the dash of a fate
Made of love fume and green juices deep inside the hollow of pretty day,
Blue skin, tarred feathers and rock.
Scar me, rip me up, I am ready and need it.
TO THE MAN IN A KUFI
Why did you leave that cucumber lime water sitting there?
After you so carefully ate your omelet,
Lovingly touching those avocados in thought
You were so real in your frizz curls,
So true,
You left nothing on your plate,
You put down the fork like a mother laid to rest in white roses,
Are you a scientist? Or a stealth piece of history?
But you left that eight dollar water just sitting there,
Really?
Is that for me?
We met Brennan Fitzgerald in a novel writing class in the Boston area many years ago, and we lost touch—but recently we said hello on Facebook. She now lives in California. Autobiographical novels in progress are usually beautiful and sad, and we remember hers being especially so: vivid, limpid, heart-breaking.  These 5 poems she was kind enough to send are by the novelist I remember: sensitivity overwhelmed by experience, defending itself bravely with understated humor, anxious yet sweet. "the faintest emotion that feels like a vibe for decades" and "hoping that you find love in an olive"
Henry James had a theory that literature should not be judged by theory, but only by what is interesting, and while we recognize the danger of this—we ourselves are crazed formalists believing actual things get actual results—the work of Ms. Fitzgerald would certainly satisfy the acumen of Mr. James—the sensitive, interesting person is poet enough and that is all you need to know on earth, etc.  Have we been beguiled, because we are acquainted with Ms. Fitzgerald?  We hope not. There are formalist beauties here. We imagine you will enjoy each of these poems as poems, and as poetry. There is so little time to read novels these days. Or so we were led to believe. 
—the Editors, Cambridge July 11, 2017