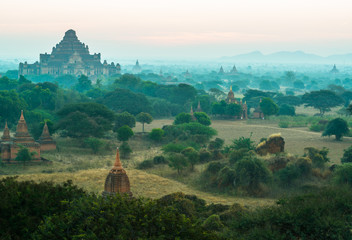 Teach me all your languages:
The different silences, when for different reasons we
Shall be silent—between performances of sad poetry—
And melancholy rendering of mournful, aching music—
When what is said is said with smiles, or resting the head
Upon the ground, deep inside green hills, or on the shore,
The cessation of sweet sounds making us love silence all the more.
Teach me the language of your sorrowful past
So painful, the only understanding possible
Is right now proves not even knowledge and its attendant sorrows can last,
Because if I know that language well,
I will be fluent in avoiding the worst references to your bygone hell.
Teach me the language to use when sorrow
Closes in, because we will not see each other until tomorrow;
The language of goodbye is a must,
Since we need to trust that we can trust,
And when I do not see you, words
Will fly and talk, perch and plume
With sorrow, since you'll have thoughts in a different room,
And I'll be blind, and speech will be the speech of blind birds
Who will call out across the old, weary distance
Of old ignorance with sad insistence.
Explain the language that doesn't refer to "we,"
But separately, with separate wants, to you and me.
Tell me the language that will explain language—
And inside that highest insight, explain you,
Who talks to talk—so is the law of talk–
Even as forever you do what you do.
Teach me how you cried when you ran and fell
As a child. Will I learn the language, or pain?
How much of your cry must I know before I can tell
If my childhood in a different land was the same?
Tell me the language you consider profound
Even if its wisdom is proven false by another, just lying around.
Teach me the language your ancient fathers and mothers knew,
The triumphant and the tragic tongue,
When vines were sweet and strong and young,
And solemn temple, and threatening throne,
Taught, in every valley and corridor, tradition and disappointment,
Filling with awe each apprenticed heart, alone,
Who hurried through each studious hour spent
Towards a knowledge of the future,
To be more than he was,
Abusing the language, which gave
Hyperbole to kings and to the apprentice a grave—
Where you first taught me to say
What your language indicated yesterday.
Teach me your language of desire,
So when we travel deeper into the fire,
And I'm tired, and want to drop
Down, without doing more, you won't have to stop.
Share the language of every dish you prepare,
That when we are eating, we are almost not there.
Teach me your language of poetry that will charm
My brain and make the hair stand up on my arm.
Your languages are numerous, I know.
No language can help, if my learning is slow.
I saw, once, a look in your eye,
And all my languages began to cry.
Teach me all your languages so I can know
Who you love and where you go.