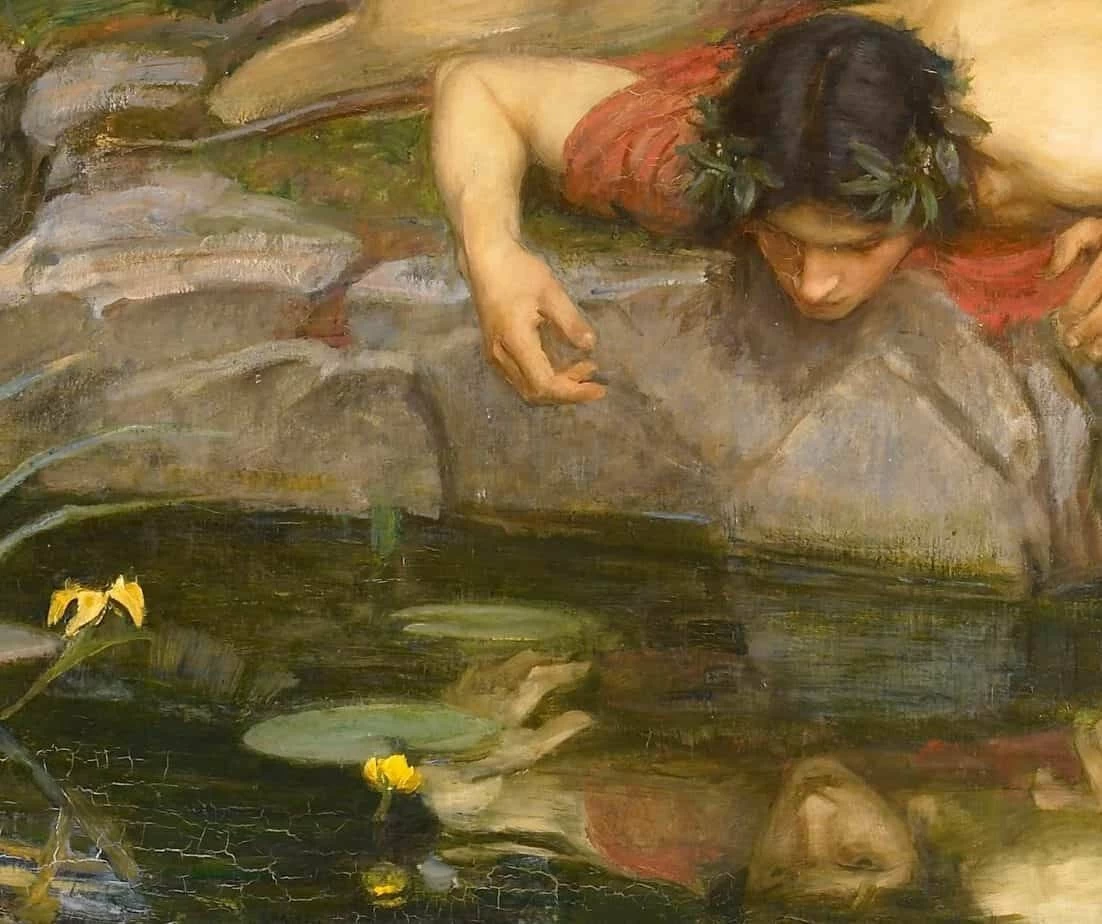 Narcissus suffers a triplicate woe.
Lips kissing air almost into the water go.
The reeds over the pool wave to and fro.
Love, contemplated, is delicious and slow.
For three and a half hours he was happy. But I know
Narcissus suffers a triplicate woe:
Narcissus wants to be loved by another,
And this longing enough almost kills.
Imagine losing one's love in the shadowy hills!
The saddest thing about this longing love
Is Narcissus doesn't think he is beautiful enough.
A strange comparing waits in the staring.
Narcissus soothes wounds, remembering the daring.
Now he sits. Narcissus will not take a chance.
He watches reflections of heavy branches dance.
The almost beautiful is more obsessed
By beauty than the beautiful. Narcissus
Desires the beautiful, knowing the beautiful is best.
A pity the pond is a mirror, and not a curtain!
Narcissus thinks he is beautiful. But he is not certain.