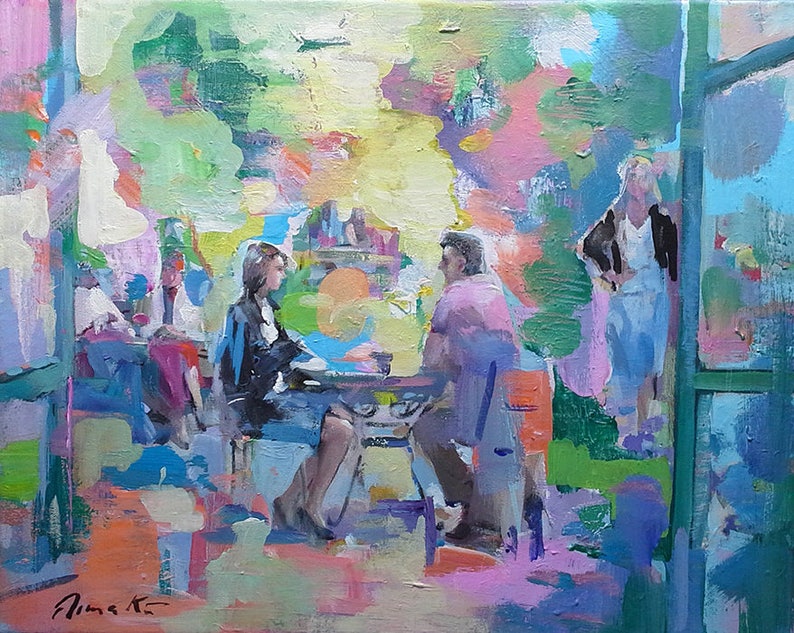 Whenever I'm in my favorite café
The lonely writer will often sit
Beside me, some older guy
With a laptop working on shit.
The lonely woman doesn't exist.
No matter what, she has an air
Of ghosts, of questions, surrounding her right there.
The miserable guy doesn't interest me.
The lonely woman is a beautiful mystery.
Friends? They laugh. Loud in their talk.
Tourists are awed, quiet. Ready to walk.
Families?  Adults controlling children.
Couples are the strangest thing to come in;
Always a slightly embarrassed intensity,
The quiet chaos of trying to write poetry.
I realized today exactly what it is
That makes couples intense. To have a kid
Takes seconds; years to sort out what you cannot do, or will not do, or did.