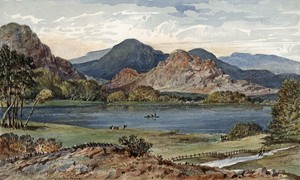 When I realized how sad I was—
And how it profited me to say
Exactly how I felt, to everyone around me every day,
Starting with my mother before I was one—
It was that moment when I read
A poem by someone who was dead,
And the poem was so full
Of sorrow, but managed to be beautiful.
Here, I knew sorrow was beautiful.
And it wasn't that beauty covered up sorrow;
I realized beauty and sorrow were the same;
The beauty, that was the sorrow, protected me from sorrow;
My mother and my father and their arrangement were not to blame;
There was no progress possible;
There was no improving, or getting ahead—
I kissed my mother; I wrote a poem; I lingered in that beautiful sorrow instead.