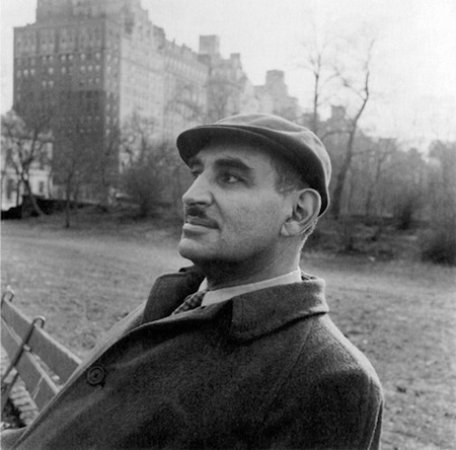 The trouble with Criticism is that its whole business is to insert itself between a poem and its reader—a superfluous act; if the poem is good it doesn't need the extra words of Criticism. The smell of a bad poem arises with the smell of Criticism. No wonder a thousand poets exist for every critic—and even then a critic is 9 times out of 10 a poet whose criticism is morale boosting notes to himself—a pure sideline activity.
When anyone discusses poetry, the same few critics are mentioned over and over—an indication of how unpopular critics are; in the whole history of Letters, five or six critics receive all the press:
Plato—because he had the audacity to ban the poets (too crazy, too emotional) from his Republic.

Aristotle—The Greek alternative to Plato. "Tragedy is good because it purges emotions."

Samuel Johnson—Did us all a favor by faulting the "metaphysical poets," saying of them "the most heterogeneous ideas are yoked by violence together."

Wordsworth—Also did us peasants a favor by defining poetry as plain talk.

Poe—More fodder for the simple folk: "A long poem does not exist" and "the best subject for a poem is the death of a beautiful woman."

T.S. Eliot—Returned poetry to the professors. Told us "poetry must be difficult" in an essay praising the metaphysical poets.

Despite the fact I have said Criticism is rare, that critics are usually poets first, and that people generally dislike or fear criticism, I will defend Criticism in this essay—only because I believe critically I have something to say.
This is all that matters.
Having something to say. Critically, that is.
Auden mocked poets who earnestly felt they "had something to say."
Well. Of course.
Poets do need ideas, though. In poetry, it is not the idea, but how the idea gets put into the poem.
Somewhere along the way, based on wise remarks by those like Auden, and due to the hard, gem-like resistance of Modernism generally, ideas—as things to be stated, worked-up, and enjoyed—got tossed aside.
Never mind poems—Criticism is nothing but ideas.
Most young writers today who try their hand at "criticism" have no overriding ideas; they choose topics to write on—a poet's lifestyle or some neat time period.
As I think Plato and Aristotle demonstrated, literary criticism belongs properly to philosophy—even if it's "amateur" philosophy.
Criticism should remain above poetry and not play second fiddle to it—even if it plays its fiddle in a "professional" manner, like Helen Vendler or Marjorie Perloff, or God forbid, Harold Bloom (who carried on as if he were a pure Critic, but was not; his colleague at Yale, W. Jackson Bate, was far closer to true Criticism).
Critics need to debate other critics. Criticism needs to be a field on its own. It should not be a press agent for poetry. Just like an honest reviewer, critics should never befriend poets.
Enjoying a poem has nothing to do with Criticism. Enjoying a poem is an unconscious activity. Criticism is a conscious activity. And this is okay. We need to become accustomed to the fact that Criticism is its own art. This is difficult in our present day because we haven't had Criticism practiced like an art form since Plato. So you see the task before us.
There have always been two sides to Criticism and we must decide, before we go any further, which side we are on.
The good side seeks to narrow and the bad side seeks to expand, poetry.
The realist, who wishes to expand poetry's role, is naive.
We don't usually associate realism with naivete, but let's jump into today's debate by yoking some heterogeneous ideas violently together.
John Crowe Ransom was a realist from Tennessee and Harold Rosenberg an idealist from New York.
Rosenberg is best known as an art critic, but he published a volume of his own poetry and Rosenberg's philosophical approach (as opposed to a literary criticism approach) happens to put him in a place I can use to great advantage.
Let's quote Ransom first, from the Preface to his distinguished, prize-winning, collection of essays, The World's Body:
"First we should see what poetry properly is not, though it is what poetry has often declared to be."
***
"The poetry I am disparaging is a heart's-desire poetry. If another identification is needed, it is the poetry written by romantics, in a common sense of that term. It denies the real world by idealizing it: the act of a sick mind."
This is quite an ideal kind of realism which I have found—Ransom was highly respected in his day, and New Criticism was very influential; it was the school of T.S. Eliot: "difficult," savvy, worldly, smart.
As opposed to poetry which "denies the real world," Ransom states in his preface he is for the poetry that "only wants to realize the world, to see it better."
"The kind of poetry which interests us is not the act of a child, or of that eternal youth which is in some women, but the act of an adult mind; and I will add, the act of a fallen mind, since ours too are fallen."
Ransom's language is really loose here—the rather modest expression: "only wants to realize the world, to see it better" could be construed as "idealization." After all, to merely "see" the world carries with it an immense task (think of how much there is to "see") but to "realize it," to merely "see it better" implies narrowing (ideal) not expansion (real). Idealism (which selectively narrows its focus) can be a very realistic approach.
Any "realist" who opposes "idealism" (as Ransom is doing here) finally doesn't know what they're talking about.
Later in this essay I am going to argue for an idealism free of all worldly elements involved in one's response to art—sufficient to say that Ransom's possible wavering between idealism and realism in terms of the world will finally make no difference in my equation. Anyway, "to realize the world, to see it better" is what the scientist barely succeeds at; surely Ransom cannot seriously believe this is a goal of art?
Well I warned you that you would need to pick a side.
A modest narrowing is our only choice when it comes to poetry.
The issue is simple—too simple for "fallen" Ransom to grasp, apparently.
Ransom argues (badly, vaguely, but nonetheless strenuously) for the opposite, for expansion, not narrowing—as he explicitly equates "idealizing" with "sickness."
Ransom needs to believe the idealist is a sentimentalist. He doesn't come out and say the sentimentalist is naturally an idealist—this would be to give sentimentalism a chance against being brutalized—which is not at all where Ransom, if one knows him, is coming from. We must therefore question Ransom this way: If one (realistically, practically) chooses what to focus on, why shouldn't the selection be governed by happiness (the "heart")? Should we select what we don't want? (We understand Ransom does not necessarily mean "happiness" when he refers to what he calls "heart's-desire" sentimentalism, but this is a quibble—to be sentimental is to either be happy or suffer because one wants to be happy.)
Ransom concedes elsewhere in no uncertain terms that for him, art is not science—art, for Ransom, fulfills a complimentary but completely different function. Strange, then, that he should juxtapose the hard, unforgiving laws of science with art which in his view has no child-like happiness or charm, but caters rather to an "adult" and "fallen" mind.
Harold Rosenberg will now set himself down on our side—in this instance, in the moment of my essay, a Wolfgang Mozart to Ransom's Antonio Salieri.
Ransom is being a child when he rejects the child.
But let's be clear.
In other places in his writing, generally, Ransom says absolutely brilliant things.
But we get to wisdom truly only thru someone's ignorance. I saw a cooking show yesterday in which the chef praised the shaved broccoli stalk as the best part of the plant. Critics cannot be timid; they must prepare and ravish other critics. Just as a poet seizes on whatever inspiration happens to come along, critics should not let the hidden, tender parts of other critics go to waste—go for it!
To critics: when you find error in the reasoning of another, don't be shy—this is how the meal is made.
There is profit, no doubt, in critics trailing after, and cleaning up after, poets; Ransom came into his own by love-hating Milton—his smashing first essay in The World's Body—but if there is to be a revival of Criticism—which poetry needs almost more than a revival of Romanticism and the Child—critics ought to stir each other up—especially the few who exist, and especially those just coming onto the scene (we hope there are some rowdy ones)—if only to make the public aware that Criticism is not dead, that it's able to hurt, and draw blood, and have real feelings.
Ben Mazer and the New Romanticism is perhaps a good start. The author of this essay is the author of this just-released book.
Of course my point is not all of Harold Rosenberg is superior to all of John Ransom—those incapable of Criticism might fret over what they imagine in horror is my unforgivable sin—as I impugn an idea or two of Mr. Ransom's.
The following quotes are from Rosenberg's essay, "Literary Form and Social Hallucination." Rosenberg put in this essay his whole critical being, leaving nothing essential out. Writers do have highs and lows. Judge for yourself, but you ought to see immediately how Rosenberg brilliantly advances my argument—it is his argument, really; Rosenberg is in service to me, as much as I am deeply and forever in service to him:
"If, to the Greek, art subordinates the facts to the emotions, to the modern writer it subordinates both facts and emotions to art's own ends."
I don't know any statement which sums up Ancient v. Modern quite so well—and John Crowe Ransom would concur. I don't know of anyone who would not.
Rosenberg continues:
"…T.S. Eliot gives reasons why literature does not, and ought not, go to the limit in 'tracing a certain fact.'"
Rosenberg had just quoted Dostoevsky: "The apparent impotence of art made me wonder about its usefulness. Indeed, trace a certain fact in actual life—one which at first glance is not even very vivid—and if only you are able and endowed with vision, you will perceive in it a depth such as you will not find in Shakespeare." (italics mine)
With that Dostoevsky quotation in mind per Eliot, let's return to Rosenberg:
"In a good poem, he [Eliot] says, there must be a 'precise fitness of form and matter…which also means a balance between them.' Like Dostoevsky, Eliot refers to Shakespeare, but he points out that in a Shakespearean song, 'the form, the pattern movement, has a solemnity of its own, however light and gay the human emotion concerned, and a gaiety of its own, however serious or tragic the emotion.' The form, in short, carries its own independent feelings, which play against the feeling aroused by the subject; and the artist, according to Eliot, is most interested in the 'fitness' of these contrasting feelings to each other, so that a 'balance' may be reached."
Eliot (and again, Ransom would fully agree, having himself emerged fully formed from the head of Eliot) is stating the great "reactionary" truth of art, which is that the art-form must be taken into account when it comes to art, no matter what the art is "talking about." Accounting for "form" is necessary, Eliot says, in a "good poem." And Rosenberg, like an excited child, runs with this idea as an idea, to wherever it might lead:
"If this is the case," Rosenberg continues, "the form of a literary work acts directly contrary to Dostoevsky's desire to get to the bottom of a particular state of affairs."
Doesn't "desire to get to the bottom of a particular state of affairs" sound similar to what Ransom professed poetry singularly ought to do? In Ransom's own non-idealizing words: "to realize the world, to see it better." Rosenberg begins with Eliot (and Ransom attached to him at the hip) but where Rosenberg ends up may not be fit for Ransom's eyes:
"Indeed," Rosenberg goes on, "the very function of form would be to cut across the reaction aroused by the subject and suspend the mind in a riptide of feelings belonging to art itself."
But wait, it gets better. In the next paragraph Rosenberg hits a home run:
"In emphasizing balance Eliot is consistent with the attitude of literature toward truth throughout most of its history. For it is clear that writers have not, traditionally, regarded themselves as crusaders against mystification. Their way has been rather to appropriate illusions inherited in the patterns of story-telling and in the usages of words and to contribute to deepening these illusions. It is not by chance that the meaning of 'form' and the meaning of 'hallucination' overlap in their connotations of an appearance or 'show' without substance. There is a natural alliance between art and deception; and one needs no prompting from modern radicalism to see this alliance as the ideal extension of the relation of the arts to their historic patrons: courts, priesthoods, and in more recent times, capitalists and bureaucrats."
The reference to "form" as an "appearance" in a "hallucination" is one of the greatest moments, for me, in the history of Letters. Eliot's delicate "balance" between "form" and "matter" in art is in danger of being swept entirely away into pure suspension of disbelief and illusion. But Rosenberg, the lynx-eyed social critic, grounds it in society: "the ideal extension of the relation of the arts to their historic patrons: courts, priesthoods, and in more recent times, capitalist and bureaucrats." Again, this is not foreign to Ransom, who brings acute social observances into his literary ideas, but what is being smashed here is Ransom's naive aesthetic desire to "realize the world, to see it better."
Rosenberg attaches a footnote after "bureaucrats," which demands quoting: "Writing about the traditional attitude toward the nude, Paul Valery observed: 'Everyone had a muddled conviction that neither the State, nor the Law, nor Education, nor Religion, nor anything else that was serious, could function if the truth were entirely visible.' [Valery's italics]"
But Rosenberg still isn't done, bringing in Keats, a modern critic known to Ransom, and then Plato:
"The celebrated phrase about poetry inducing a 'suspension of disbelief' need only be given its socio-political dimension and it becomes a formula for the service rendered by art to holders of social power. If it weren't for art, men's disbelief would not be suspended. Would not curiosity press them then to chase after the hidden truth? Form, beauty, calls off the hunt by justifying, through the multiple feelings it arouses, the not-quite-real as humanly sufficient.
Thou, silent form! dost tease us out of thought
As doth eternity
Wasn't it in I.A. Richards' discussion of Keats' drugged lines about beauty being truth, truth beauty, in which the poet so perfectly draws the curtain of ecstasy over his vision of painful fact, that 'suspension of disbelief' first entered the contemporary vocabulary of literary criticism?"
"Plato's Republic, which was organized 'transparently,' and hence had no disbeliefs to suspend, banished the poet."
***
"In the past, governments took for granted the cultural Chinese walls which the arts built around them; today, the cost of reinforcing these walls against the siege of rival concepts is included in every defense budget."
And then another brilliant footnote follows:
"Note to ideology-enders: In the war of ideologies, history grows more and more talkative, i.e., rhetorical, which means that image assaults image, until all have lost their sacredness and none inspires a defense to the death. Thus ideological conflict, which promotes rather than suspends disbelief, is the only kind of conflict among great powers in which hope can exist for a nonviolent resolution."
"Considering the function of the arts in transferring into familiar experiences the hallucinations bred in the centers of authority, one might decide that the arts are by nature reactionary. Such a conclusion would be neither far-fetched nor particularly novel—I suspect that most liberals feel this, though they shrink from admitting it to themselves."
Liberals realizing that art is reactionary in 1960? Is this like liberals facing their white privilege in 2021? Not only is Rosenberg's essay brilliant on several levels (I wish I had time to quote more of it)—it's prophetic, as well.
But let's not get side-tracked, although this is perhaps what Rosenberg wants, and this is the danger I face in quoting this marvelous essay at length.
Now at last I can quote Rosenberg a couple of pages later in the essay speaking directly to Ransom's all-too-common Modernist complaint against poetry of the "heart," the "child,"—of and for "romantics:"
"The sigh of Keats and the logic of Eliot represent art's willing acceptance of the merger of substance into form—and the fabled lightheartedness of the artist, his childlike spirit, his 'innocence,' have to do with this professional yielding to the falsification, play-acting, and charmed distortion inherent in his medium. The abnormal thing is not the pressure upon art to falsify, but that art should have come to resist that pressure."
John Crowe Ransom represents the thrust in our time to "resist that pressure" to romantically "falsify," though he is fully aware of it and even somewhat sympathetic to it. From The World's Body:
"The whole poem is properly an illusion, but a deliberate and honest one, to which we consent, and through which we follow the poet because it enables him to do things not possible if he were presenting actuality. At some moments we may grow excited and tempted to forget that it is illusion, as the untrained spectator may forget and hiss the villain at the theatre. But we are quickly reminded of our proper attitude. If the author tends to forget, all the more if he pretends to forget, we would recall him to the situation too. Such license we do not accord to poets and dramatists, but only to novelists, whose art is young. And even these, or the best of these, seem now determined, for the sake of artistic integrity, to surrender it."
We can see from this passage that Ransom understands the importance of art's deception—but by God he will not be deceived for very long! Ransom goes so far as to be pleased that the "novelists" will "surrender" their art "for the sake of artistic integrity." Surrender your art for art, Ransom says—but can he really be saying this? Yes, he is saying this. And now comes the following two questions: Why is he saying this? And what is wrong with him?
Rosenberg will help us out; let's re-quote him: " In the war of ideologies, history grows more more and more talkative, i.e., rhetorical, which means that image assaults image, until all have lost their sacredness…"
Ransom, who took great delight, with many of his contemporaries, to label Romanticism as the act of a "sick mind," to hiss at villains from the past, to beat the drum as mustaches were put on the Mona Lisa—was a high-ranking general in the Modernist ideological war in which "image assaults image, until all have lost their sacredness…" Ransom was at the front of the mob which threw splinters of the red wheel barrow at The Raven.
The stripping-away-the-veil-from-art so that all sacredness is lost is just what certain intellectuals love to do. They may justify their acts with "theory" and impressive intellectualism, but they are finally like Ransom's "untrained spectator" hissing at "the villain at the theatre."
Their "theatre" is whatever they want it to be. In art theories (think of Wilde) which have the art hide the artist, we are reminded of the New Critical impulse to look "only at the work." The New Critics never really believed this, and first asserted it in order to seem "pure;" they spent the second half of their careers back-peddling, as they raised the "impure" flag—what I said to gain attention I now renounce as a full human being: thus end all art movements.
In the essay by Ransom just quoted from, "A Poem Nearly Anonymous," Ransom is most interested in Milton, the "man," lurking behind the acknowledged masterpiece of "Lycidas." As Ransom remarks in the penultimate sentence of his essay: "We are disturbingly conscious of a man behind the artist."
As I said earlier, Ransom falls on the side of expanding poetry, which is wrong (oh we must think of this and think of this and think of this) and despite New Criticism earning its reputation of narrowing (focus on the work only) this is more its exception than its rule—as Eliot questioned what the Metaphysical Poets really were, we must do the same with The New Critics.
What this critic believes is this: there is no "man" behind the poem.
There is no John Milton who John Ransom needs to be "disturbingly conscious of."
Save your energy, John.
There is a wonderful South Park episode called Sarcastaball, in which the sarcasm a father uses to defend the rough-and-tumble aspects of football is taken literally, leading to a whole new professional sport. The father becomes addicted to sarcasm—he is sarcastic in the doctor's office—the audience of this South Park episode are not sure whether or not the doctor is being sarcastic as he shows the father brain scans of severe brain damage—but is it from a concussion, or the father's disease of sarcasm?
Criticism which demands to be taken seriously, but is so absorbed in balancing form and matter (but willing also to choose one for the sake of an art movement so that finally either one will do,) drags us into the mind-fuck world of "Sarcastaball."
The truth is: form in art is all that matters.
Art is "suspension of disbelief."
And art is "reactionary," and we will all just have to deal with it.
Politically, Ransom and his colleagues were reactionary. And this is why in their Criticism, they tried to go the other way. The New Critics' "balancing" act within literature sprawled over into politics—politics/social commentary (Plato, Marx, the State) has traditionally been the escape-hatch, the fourth wall, for any critic who is not certain of his or her aesthetic designs. If they were more certain of purely motivated art, the critic might become an apolitical creative genius, instead.
Criticism—which wrestles with things other than pure form—is finally seen in the public square as rather a mess. Its politics hides behind its criticism (New Criticism) or its criticism hides behind its politics (Marxism). Our best living Critic happens to be a reviewer—William Logan—and in the eyes of Letters, he is considered a conservative, by default, since he dares to actually criticize what he reviews. No one knows if he is actually reactionary—they assume he is, since he is a Critic, and has no choice but to be less than polite. As an honest Reviewer he has no where to hide. Actually, William Logan is not reactionary. (Like many people, he likes old stuff.) There's no other reviewer like him, because no one wants to be thought of as reactionary in the world of Letters—and utterly transparent reviewing pegs one as so. Why this phenomenon exists would make for a very interesting essay, indeed. Harold Rosenberg might be able to help, but he's been dead for over 40 years.
Logan does puncture "Romanticism" in a manner similar to Ransom—and until recently, "conservatives" tended to clobber Romanticism—we will quote Harold Rosenberg in a few minutes on this very point. Romanticism, however, no longer represents progress—perhaps T.S. Eliot and Harold Rosenberg assumed it did; surely William Logan does not object to Romanticism for this reason!
I champion Romanticism—but for aesthetic reasons only. (I do sometimes think in political terms—and do not believe High Modernism is progressive in the least, but as a true Critic, I should suppress these feelings.)
The ideal art form, of course, is music. And in music, form is all. There is no "man" behind Mozart's music. There is no way one would be construed as "reactionary" in discussing Mozart's instrumental music honestly, in a detailed and critical manner.
There isn't even "feelings" as we commonly think of that word, in Mozart's music. To hear "feelings" in Mozart's music is to falsify, in a non-artistic sense, the art.
Sarcasm cannot exist in Mozart's music—it can only exist in speaking of Mozart's music. Mozart's music is a very heaven because everything is completely understood immediately there.
If we hear a passage in a Mozart concerto which sounds "sad" to us, there is no way to prove that any of this "sadness" (which is merely due to a certain arrangement of notes) can be traced back to Mozart the "man" (or the "composer," what difference does it make?)—so we really would be completely deluded to believe it is "sad."
When you hear a critic going on about the "mature" Mozart wrestling with "tragedy" in his "life" through his "music," this is only the critical impulse puffed by its own importance. For truly, even if Mozart (who can do it) expresses melancholy in a concerto, the point of the concerto is for the whole to be resolved by the whole—so that a bit of "sadness" qua "sadness" is meaningless—in terms of any understanding we have of the "sad." Even if a violinist who understands the music better than we do weeps as she plays the music, we cannot, from this, assume the music Mozart has written is intrinsically "sad."
The overwhelming genius of Mozart might make us sad or frustrated, but this, again, is of no consequence. That we "feel emotional" listening to Mozart's music is eminently possible—but we can't trace this back specifically to the music, nor (and this is more far-fetched) to the "man" behind the music.
Rosenberg at one point said that pure formalism is the art which really annoyed the Soviet Union. Why should the Soviets have cared about painting of drips and shapes? They did, Rosenberg insisted.
If you don't like Mozart, you might want to re-think.
I will end this essay by leaving art and returning to the real world. Art is indeed wonderful because it has nothing to do with the real world.
Harold Rosenberg's introduction to his book of essays, Discovering the Present: Three Decades in Art, Culture & Politics, published in 1973, contains some remarks worth noting, as well.
"The cultural revolution of the past hundred years has petered out. Only conservatives believe that subversion is still being carried on in the arts and that society is being shaken by it. Today's authentic vanguardism is being sponsored by the National Endowment for the Arts, by state arts councils, by museums, by industrial and banking associations."
***
"Exhibitions of art and publications of literature are quite pleased to be absorbed into the teaching and entertainment industries. Professional art lovers are less interested in their responses to works of art than in knowing what to tell people about them—to take an early example, Leo Stein lecturing on Matisse the moment he began to acquire works by him."
***
"An assistant professor of English, writing in the Times Book Review on a work by the Marquis de Sade, finds the Marquis' tortures of servant girls to be tame, and is prepared to fit him into middle-class reading lists. Is this professor radical or conservative?"
***
"That there is no radical presence in society seems to give the conservative an edge in the argument. He can revile the mistakes and foolishness (Romanticism) of those who still hope for more humane social arrangements and for forms more responsive to actualities, high and low. But though the radical consciousness is stymied, the events of the epoch are radical. The values to which the conservative appeals are inevitably caricatured by the individuals designated to put them into practice. The cultural conservative wins the argument, but, like the political conservative, he repeatedly finds himself betrayed. Hence he is in a constant state of paranoia. The most he can hope for is that nothing will happen—that Nixon will not go to China—and that fewer knives will flash in the dark."
Again, Rosenberg is prophetic about our day: the "conservative" hopes "Nixon will not go to China" (!)
Or: "prophecy" merely means nothing has changed very much?
Ben Mazer sent me Rosenberg's essays recently—utterly by accident—and isn't that how life usually changes one?
In Ben Mazer I, too, find that mysterious phenomenon—as a voter, Mazer, shuffling along with the mass of humanity, is a liberal, a Democrat, a leftist all the way, but in the completely unspoken presence of his uncanny work, I find him to be something else.
Thomas Graves, Salem MA 5/31/21