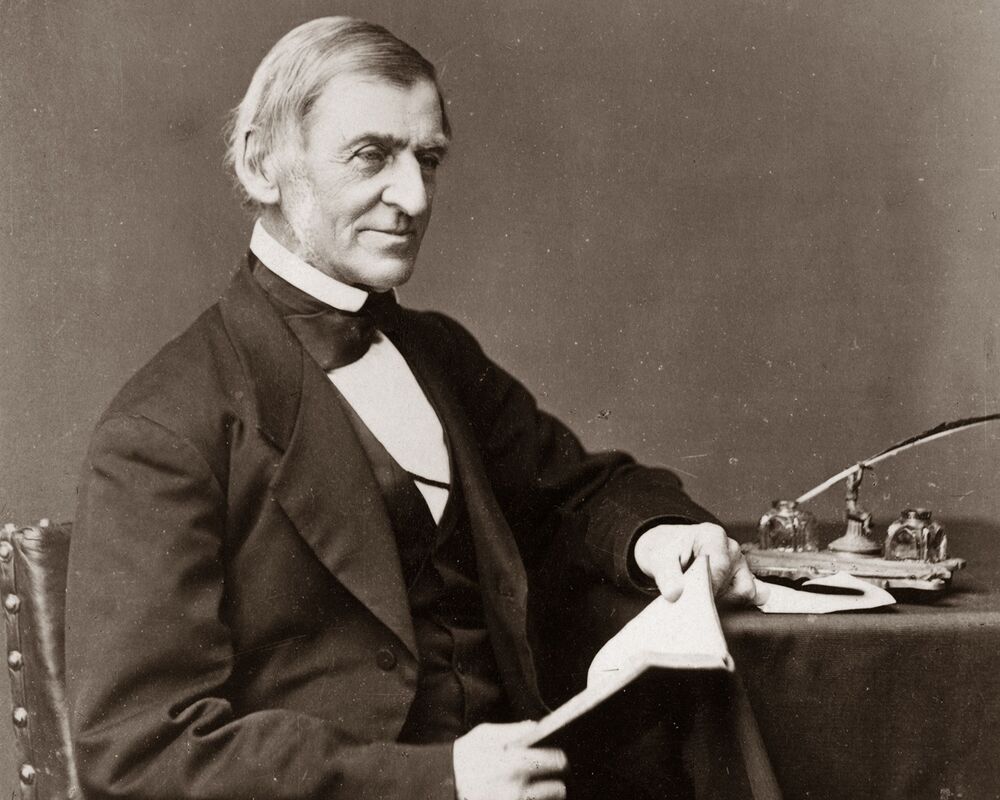 You must decide. You are either a man, a woman,
Or a poet.
If you lift a brick as a man, you are a slave.
If you lift a brick as a poet, hope is yours.
If you write poetry as a poet
Nothing can stand in your way.
If you write poetry as a man, you are a slave.
The man is always telling you what to do.
There is a man behind every act you do.
To be a man is to be among men,
To be working for, with, against, over, other men.
The relationship of rivalry
Is the chief relationship.
It is the motion which propels inert matter.
A unity, a singularity, the One
Of our utopians, is without motion or matter.
Find me one who talks of the One—
And I'll find you a crackpot.
People like us, Lesbia, who are common,
Deceive, and expect others to do so.
It is how the world is made interesting.
Otherwise dullness would prevail;
We would all be watching Waldo Emerson read aloud
His essays on Public Television
And by law the world would gradually shut down.
So even while Emerson said, "The more he talked
Of his honesty, the faster
We counted our spoons," the opposite occurs;
Men with megaphones not only get our attention,
They get our spoons and melt spoons
To make bigger megaphones. Thank God there are
Two status quos! Otherwise the One would tyrannize.
These two—the material and the spiritual—
Overlap, but are not entirely one—
And for this we can be thankful.
If they overlapped entirely, and were, in fact, one,
A low-paid poet could never feel important;
A wealthy philistine would always feel miserable.
But they are distinct enough, these two.
No matter where in the world one lives,
A million dollars is a million dollars,
A poem translated from Czech into English is a
Poem translated from Czech into English.
Happy and dual and easily understood world—
How thankful we are that the justice of perception
Has divided the world into two status quos.
Miserable me!
I don't care about money.
And I have never felt compelled to enjoy a Czech poem,
Whether in English or in Czech.
But Lesbia! If one writes as a woman—
Now there's the end of everything.
To be a woman is to be a truism.
But this doesn't matter to anyone.
Women who are poets can now, for the first time,
Be safely both, and who can resist
An intelligent woman talking politics or sex
And also about herself, all at once? I can't.
Who can withstand this rhetoric, Lesbia?
And what if the woman, learned in politics, inserts
An obscure aspect of medieval religious history into her poem?
I am done.
I am burnt to a crisp. I surrender,
I will never read William Cullen Bryant again.
It is over. Carry me out. Resuscitate me, Lesbia!
Scholarship, Progress, Theory, Sensuality, Love, Politics and Feminism
Have made a conflagration of me.
My veins are filled with smoke.
A crisped lily rolls in ashes over my brow.