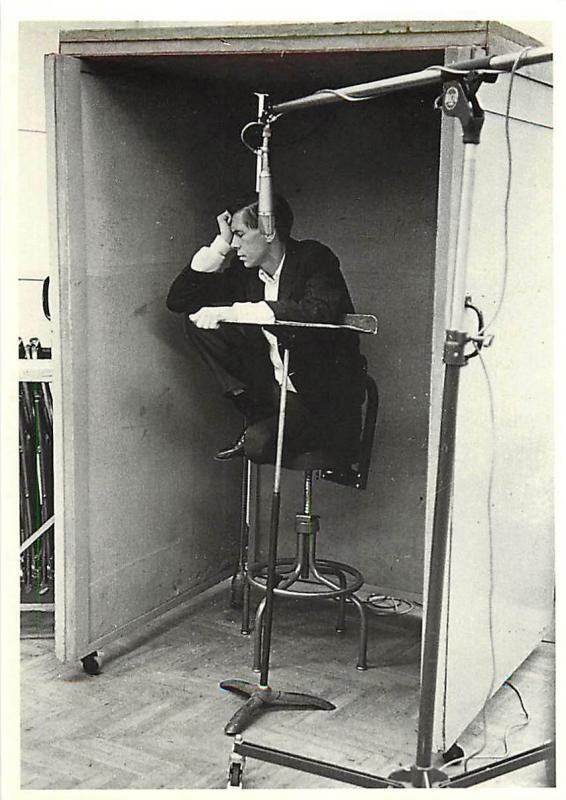 Compiling this list, as we looked over decades of music, we found ourselves asking, "What happened to the two minute pop song?"
In 2015, streaming became the best source of revenue in the music business.  In streaming, the shorter the song, the more it can be heard, and this equals more money.
So guess what's happening?
Songs are getting shorter.
In 2000, the average song on the charts was over 4 minutes.
Now we're down to about three and a half minutes, and two minute songs (and shorter) are beginning to pop up, again.
For almost 50 years, the two minute hit song has been dead.
Now it's coming back.
Most of the songs on this list are from the 50s and 60s.
If you don't see your favorite artist, it could be because they never made a mark under two and a half minutes.
We were very strict with this list.  The most glorious songs running to 2:31 were rejected.
At first, we set the standard at 2:06, the length of "Yesterday," the pace setter, but too many short songs recorded by masters of brief hits would have been left out, so we settled on two and a half minutes—interminable, if one doesn't happen to like the song, but still brief enough to meet the standard.
Elvis and the Beatles had hits under two minutes; these two famous acts produced many great songs in the 'two minutes' territory. (To keep the list from being dominated by the Beatles, we had to leave off All My Loving, She Loves You, You've Got to Hide Your Love Away, Martha My Dear, and many other favorites.) Producing a short recording isn't easy for songwriters and bands to do. A 12 bar blues song tends to be at least three minutes. Most popular songs before and after (and during) the Elvis/early Beatles era were three or four minutes long. Groups like Devo, the Sex Pistols, the B-52s, and even the Ramones, usually took at least 3 minutes to say what they needed to say. Commercial reasons aside, one wonders: did the relatively short length of their songs (done consciously?) give Elvis and the Beatles a feverish, energetic boost as artists?

Whole decades are dominated by songs averaging four minutes in length—the whole philosophical, or just stylistic question, of the duration of a song, is a fascinating one. What if Mozart and Beethoven symphonies were all four minutes long—would these masters be considered "easy listening?"  How long do we want a song to be?  What imposes length? We think immediately of commercial air time, or now, commercial streaming time. But certainly aesthetics plays a part.
Two minutes is plenty of time to both tell a story and to feature intro, verse, chorus, bridge, and a short solo.  What else do we need?
Time is precious.  We are busy people.
So let's get right to the list, in no particular order:
1. Yesterday -The Beatles  ~Paul McCartney, perhaps the happiest person on the planet, dreamed this brief gem of a broken-hearted song in the middle of Beatlemania.
2. Between The Bars -Elliott Smith ~This guy had a direct, poignant sound like no other.
3. You Don't Own Me -Lesley Gore ~An early, operatic, feminist, masterpiece from the golden age of the short pop form.
4. Gin House Blues -Nina Simone  ~You probably don't know this one. Off her early, great album "Forbidden Fruit." It's about gin. But does that matter?
5. All Shook Up -Elvis ~He ruled the short genre.
6. Please Please Please Let Me Get What I Want -The Smiths ~When you hear a song like this, you think, 'Why does a song ever have to be long?"
7. White Rabbit -Jefferson Airplane  ~Is this song missing a chorus? Does it have a completely different structure, or does it just feel that way?
8. Universal Soldier -Buffy St. Marie ~This is more than a 60s anti-war song; it's a whole soul cry.
9. The Good Life -Tony Bennett ~Even when pop songs were elegant, they featured lyrics which were partially a mystery. Please tell me what this song means!
10. Subterranean Homesick Blues -Bob Dylan This is one of his shortest. His pop genius tended to express itself in three to six minutes.
11. Ferry Cross the Mersey -Gerry and the Pacemakers ~The lilting, lazy (but brief) way to pop immortality.
12. A Day In The Life Of A Fool -Harry Belafonte ~Not his signature song, but a great version of a classic, the one version we found which clocks in under 2:30.
13. Georgy Girl -The Seekers ~Do they write swift, catchy, urbane, hopeful songs like this anymore?
14. Fly Me To The Moon -Frank Sinatra ~"Grown-up" music like Frank's tended to run three and a half minutes long, not two. This one's a little over two. Obviously there's no hurrying Frank.
15. 59th Street Bridge Song (Feelin' Groovy) -Simon & Garfunkel ~A breezy, under-two-minutes, swirl of swooning, 60s harmonizing.
16. Summertime Blues -Eddie Cochran ~A teenage, working class, lament—from 1958, covered in a live recording by The Who, in 1967.
17. Sit Down You're Rocking the Boat -Guys and Dolls ~A full but fast Broadway musical number of arch religious urgency.
18. Bad Moon Rising -Creedance Clearwater Revival ~Pure, neat, and rocking.
19. Immigrant Song -Led Zeppelin ~They led the FM radio, longer song, wave of earnest rock; this minor hit from their third album is uncharacteristically quick.
20. Fun Fun Fun -The Beach Boys ~No surprise that they had short songs.
21. People Are Strange -The Doors ~The bad boys of AM radio loved the long song almost more than anyone else. But they had structured pop brevity, too.
22. Elenore -The Turtles ~Joyous romanticism.
23. Sealed With A Kiss -Brian Hyland ~A very pretty song, with the perfect bridge.
24. She's Not There -The Zombies ~Beatles plus Dylan. Add mood.
25. Everyday -Buddy Holly ~The nerd Elvis. Died at 24.
26. I Fought The Law -Bobby Fuller Four ~Rolling rhythm of iconoclasm.
27. Eleanor Rigby-The Beatles ~Bite-sized classical music
28. Play With Fire -The Rolling Stones ~The Stones tended to stretch out; in this early, brief song, they ply one of their common themes: telling a chick who's boss.
29. Plays Pretty For Baby -Saosin ~This rocks beautifully for 2 minutes and 2 seconds.
30. I Want To Hold Your Hand -The Beatles ~Their early hits get right to it; no lengthy intros, solos, or fade outs.
31. Teas -Donovan ~The most talented folk rocker of them all? Even this obscure song is great.
32. You Really Got Me -The Kinks ~Ray Davies began writing songs because he didn't like the songs his talented band was covering. Great songwriting in the 60s was an amateur explosion.
33. The Needle and the Damage Done -Neil Young ~The somberest pleasure.
34. Dance Music -Mountain Goats ~Upbeat, hipster-era song with autobiographical feel.
35. Blister in the Sun -Violent Femmes ~Post-60s mannerism.
37. Blitzkrieg Bop -The Ramones ~When parody is so menacing and serious it's good.
38. September Song -Nat King Cole ~A wonderful melancholy pop song and a wonderful melancholy  pop singer.
39. Let's Twist Again -Chubby Checker ~Dance informs song in one way or another.
40. Falling In Love Again -Marlene Dietrich ~She's had enough of you. But you want her.
41. Roll Over Beethoven -Chuck Berry ~It wasn't true that Beethoven could be so good and  little pop numbers could also please. But it was true.
42. Blueberry Hill -Fats Domino ~When blues became pop.
43. Tutti Frutti -Little Richard ~A voice that goes through the roof even as electric is taking over the house.
44. La Bamba -Ritchie Valens ~The guitars on this song are fantastic—speaking Spanish or not.
45. Wake Up Little Susie -Everly Brothers ~Everything: Rock, country, folk, great guitar playing, great vocals, story, hooks.
46. Gucci Gang -Lil Pump ~A tiger laughs in this video, a recent hit which shows rap songs getting shorter. The 2 minute hit is returning.
47. Massachusetts -Bee Gees ~Their melody and vocals have great charm.
48. It's Nothing To Me -Sanford Clark ~A barroom fight story.
49. Fell In Love With A Girl -White Stripes ~Snappy vocals and crunchy rock sound.
50. Communist Daughter -Neutral Milk Hotel ~Crunchy melancholy with a nice trumpet solo.
51. Lump -Presidents of the United States of America ~Hard and catchy.
52. Wrong Way -Sublime ~Tells a miserable story fast, with knock-about energy.
53. Letterbox -They Might Be Giants ~This song (1:26!) has a nice 'wall of sound' sound.
54. Game of Pricks -Guided By Voices ~A minute thirty of driving guitars and nice chord changes.
54. Danville Girl -Pete Seeger ~A sweet, melancholy, hobo song. A treasure.
55. Norwegian Wood -The Beatles ~Even as they became more sophisticated, they retained their early-days-knack for ravishing brevity.
56. It's A Sin To Tell A Lie -The Ink Spots ~Insouciant (and influential) blues/rock & roll—they formed in 1932! One of the best vocal groups of all time.
57. Ain't No Sunshine -Bill Withers ~1970s Smooth.
58. This Land is Your Land -Woody Guthrie ~Folk music for the U.S.A.
59. Rocky Top -The Osborne Brothers ~Fast and sweet.
60. Doo Wah Diddy Diddy -Manfred Mann ~A great vocal, and a really fun song.
61. Walk Like A Man -The 4 Seasons ~Your great-grandfather's rock n' roll.
62. Run Away -Del Shannon ~Melancholy romp.
63. Honky Tonk Blues –Hank Williams ~The Poet of Country Blues
64. He's A Rebel -The Crystals ~That undying theme: the outsider rebel who woos.
65. Love Potion Number 9 -The Searchers ~A song doesn't need much time to tell a story.
66. Come See About Me -Supremes ~Motown gals.
67. You Gave Your Love To Me Softly -Weezer ~A big, fuzzy sound over traditional structure.
68. Don't Be Scared -Daniel Johnston ~Nice song. Sometimes being less scared matters.
69. Nervous Breakdown -Black Flag ~The lyrics, performance, and music sync up well.
70. Black Hole -The Urinals ~When a punk song has a certain softness, it's always interesting.
71. Loneliness -The Residents ~The apocalypse: in a murky one minute and seven seconds.
72. Come In Stranger -Johnny Cash ~Country guitar over boogie woogie, and that voice!
73. Single Pigeon -Paul McCartney ~After the Beatles. The greatest pop songwriter of them all?
74. Untitled -Bauhaus ~Spooky war sounds and mumbles.
75. Colossal Youth -Young Marble Giants ~Toy instrumentation and girl vocal.
77. Moulin Rouge -Tim Buckley ~A trumpet, a bit of French, a sweet, vampy vocal.
78. Dean's Dream -The Dead Milkmen ~Some punk is punk—but practiced with art.
79. Outdoor Miner -Wire ~Exquisite pop number which fades out at 1:45 just because it wants to.
80. Orchid -Black Sabbath ~Spanish guitar sound in a 'less is more lesson' from Tony Iommi.
81. 30 Century Man -Scott Walker ~"See the dwarfs and see the giants…" 89 seconds of pondering an attitude.
82. She's A Hunchback -The Dickies ~One minute and twenty seven seconds of melodic, rhyming, punk genius.
83. Remember the Day -Sibylle Baier ~The winsome dream of girl and guitar, languid and sweet. She's fantastic.
84. Follow God -Kanye West ~Self-assured enough to say big things casually and briefly.
85. It Never Was You -Lotte Lenya ~Married to the songwriter, Weil, who wrote for Brecht.
86. Have Yourself A Merry Little Christmas -Judy Garland ~Her voice was too valuable to waste on a two minute song, but we found this Christmas song…
87. Second Hand Rose -Barbra Streisand ~The hit maker; this is from "Funny Girl."
88. Hit The Road Jack -Ray Charles ~Brightly Percussive, with call-and-response.
89. Yes Indeed -Drake & Lil Baby ~Rap, backgrounded by its music, splits the mind.
90. Lazy Confessions -The Moldy Peaches ~Breathless hipsterism.
91. The Letter -The Box Tops ~A sophisticated, multi-instrument, formula hit in just 2 minutes.
92. Mercedes Benz -Janis Joplin ~G-Eazy's rap song samples Joplin's throw-away rather well.
93. Go In -Bigklit ~A recent girl rapper moving into short song territory.
94. Stay -Maurice Williams & the Zodiacs ~The falsetto "won't you stay?" still excites.
95. Because -Dave Clark Five ~Iconic British invasion band originally formed to fund their soccer team's travels.
96. I'm Henry VIII I Am -Herman's Hermits ~Rock and roll can be kids music.
97. Jumpin' Judy -Erik Darling ~From the folk album "True Religion," one of the best ever made.
98. Yakety Yak -The Coasters ~A 'clean your room' song, fun, socially real, but innocent, and under 2 minutes.
99. Walking My Baby Back Home -Johnnie Ray ~Would have preferred "Cry," but it was a little too long.
100. The Entertaining of a Shy Girl -Donovan ~If you don't appreciate the genius of Donovan where have you been?
101. Black-eyed Susie -Ralph Stanley ~A bluegrass tempo can fit everything into two minutes.
102. The Scarecrow -Pink Floyd ~This band will always be Syd.
103. What's New Pussycat -Tom Jones ~All that excitement in 2:09!
104. It's Only A Paper Moon -Ella Fitzgerald ~"It's a Barnum and Bailey world, just as phoney as it can be, but it wouldn't be make-believe, if you believed in me." A classic. And we cheated. The final note of this complex arrangement sounds at 2:32. For Ella we'll do anything.