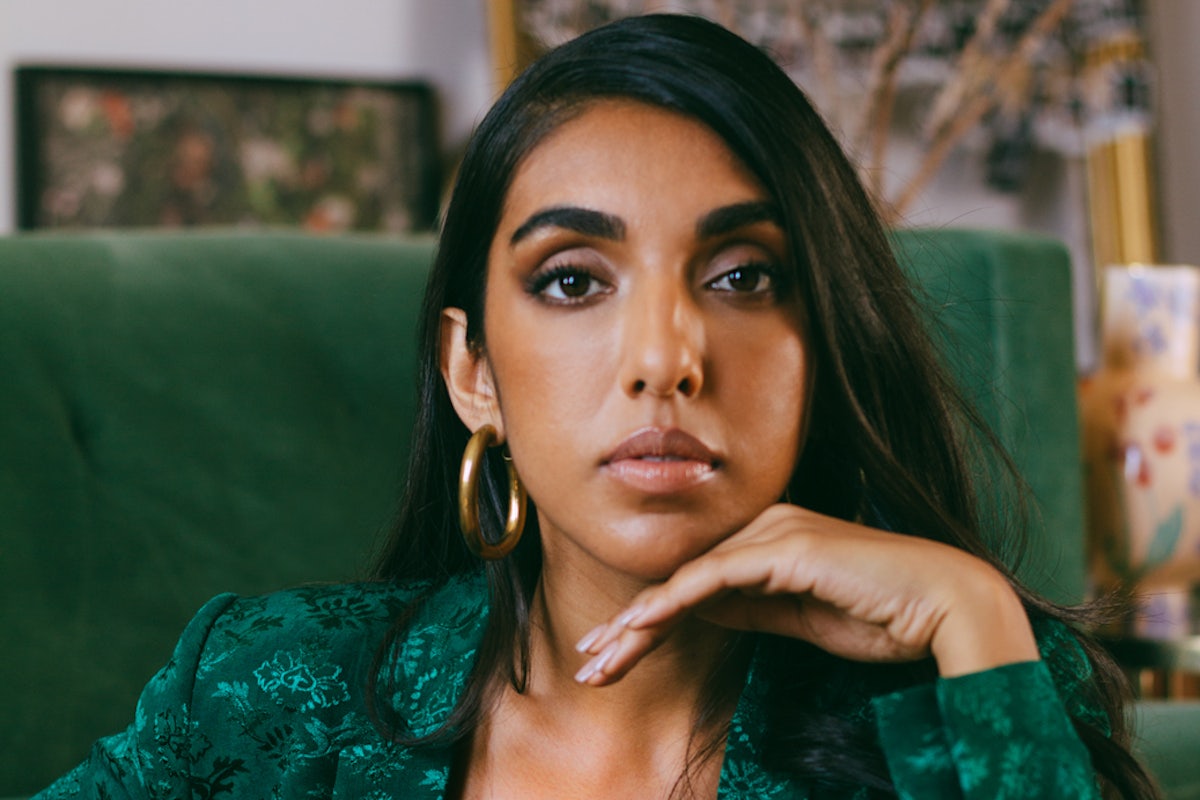 Rupi Kaur is the manager of the 8-8 Cobras in the Peoples League
Satyajit Ray has a dilemma. His Cobras are pitching and hitting well, but they're only winning half their games, and they're losing close games.
Everyone knows this is the fault of the bullpen—so do the Cobras use their best starting pitcher, Mahatma Gandhi, as a relief pitcher?
"I've talked to Gandhi, and he will do whatever we ask to help the Cobras win," said Cobras manager Rupi Kaur.
Pitching coach V.S. Naipal put it this way, "a relief pitcher can be used almost every day, so the fans will see more of Gandhi, and he will really fill a need. We're not competitive enough in the late innings. We're losing the tight contests."
Rabindranith Tagore, the no. 1 starter, has been solid, but only has one win. Rumi has logged a lot of innings as the no. 2 starter, and has come away with three wins; Gandhi is 2-1, Hesse is 1-2, with a shutout.  Not bad.
Vikram Seth leads the club with four home runs, Jadoo Akhtar and Gajanan Muktibodh each have 3 round-trippers; Allen Ginsberg and George Harrison both have two. The Cobras lead the Peoples Division in homers and runs scored.
But here's the problem.
Ray's team was counting on Kabir Das as their stopper.  He's 0-3, with one save, and a 5.08 ERA.
A poem that doesn't end well is a failure.
The only win in relief for the Cobras is by Nissim Ezekiel—he finished a 3-0 win began by Gandhi.
Krishnamurti and Faiz A. Faiz have not been effective.
The Cobras are trying to sign Salman Rushdie, Raja Rao and Meera Nair.  But these writers are busy.
Rupi Kaur feels a dominating closer will mean a championship.
But that's easier said than done.
Naipal, again: "How many pitchers can enter a tie game with runners on, and throws strikes and get people out, with no room for error, on a consistent basis?  That's rare.  But when you find two or three pitchers who can do that, it picks up the whole team."
~~~
John Lennon leads the entire Peoples Division with five home runs for the Tokyo Mist. Hilda Doolittle has slugged three homers, and Yoko Ono has two.
But the Mist also have bullpen woes.
Kobe Abe is 1-2, with a couple of blown saves, and D.T. Suzuki is 0-2.
The starting four for the Mist—Basho, Issa, Mishima (who replaced the injured Heraclitus) and Noguchi—have all pitched well, but the late innings have not been good to Akira Kurosawa's team.
Pitching coach Mieko Kawakami expressed confidence in her relief pitchers: "We shouldn't panic. We have good pitchers and we should let them pitch. Mitsuyo Kakuta and Takaaki Yoshimoto are both healthy now. That will help."
Manager Eiji Yoshikawa: "Our team is fantastic. We need everyone to produce. I'm not particularly worried about the bullpen. This game is about streaks and bad bounces. I agree with Mitsuyo. We need to be patient. The season is still young."
The Mist flew into Beijing and got swept by Chairman Mao's Waves.  In the first game, the Mist put up 14 runs, but lost 19-14. Then the Waves beat them by one run in the next three games.  "That was agonizing," Kurosawa said. "But we beat the Waves 3 out of 4 in Tokyo.  We were 7-5, and feeling pretty good about ourselves, but we didn't focus in China."  After that series, the Mist fell to 7-9, and last place.
~~~
Chairman Mao's Beijing Waves are in first, and they, too, were also having bullpen problems.
Khomeini, their relief ace, is currently 0-1, with 2 blown saves.
But just 10 days before the crucial series in Beijing against the Mist, the Waves signed a new pitcher.
Confucius.
First, Confucius started in the place of injured starter Voltaire, and pitched a complete game 6-1 victory.
Then, pitching against the Mist, he was the winner out of the bullpen in the series' games three and four, won by the Waves, 2-1 and 6-5, putting Mao's team in first place.
"We may have our new closer," said manager and Twitter guy Jack Dorsey.
"We're so glad we signed Confucius," gushed pitching coach Nancy Pelosi.
On offense, the first place Waves are led by Karl Marx (4 homers), Li Po (4 homers) and Tu Fu (3 homers).
~~~
Dick Wolf's Laws are an interesting team. Call them scrappy. They are 8-8, tied with the Cobras in the thick of the Peoples Division race, and their top starters Aristotle and Francis Bacon have no wins. Horace and Oliver Wendell Holmes Sr, the no. 3 and 4 starters, are 1-2 and 1-1.  But out of the bullpen the Laws are 5-0!  Mark Van Doren is 2-0, M.L. Rosenthal is 1-0, Yvor Winters is 1-0, and Ring Lardner Jr. is 1-0.
Martial, the Roman poet of the social epigram (witty gossip as "law") leads his team with 4 homers. Donald Hall and John Donne have each hit 2.
~~~
The Gamers are a California team, like the Laws. The LA Gamers, owned by Merv Griffin, are in last place with the Mist—they are both 7-9.  Billy Collins leads the Gamers with 4 homers. No other player has more than one.  Ernest Thayer (author of "Casey At the Bat") has a homer for the Gamers off the bench. Also homering for the Gamers: X. J. Kenndy, Noel Coward, Dorothy Parker, Thomas Hood, James Whitcomb Riley, and Joe Green.
Lewis Carroll, their ace, has won two. Menander has won two games in relief.  Lorne Michaels, the pitching coach, and Bob Hope, the manager, had nothing but good things to say about their club. "We can win, and we will win," Hope said.
~~~
STANDINGS
The Waves  10-6  —75 Runs, 65 Allowed
The Cobras 8-8 —80 Runs, 67 Allowed
The Laws 8-8 —62 Runs, 76 Allowed
The Mist 7-9 —70 Runs, 79 Allowed
The Gamers 7-9 —59 Runs, 65 Allowed
LEADERS
WINS
Confucius, Waves 3-0, 1.05 ERA
Lucretius, Waves 3-0, 2.33 ERA
Rumi, Cobras 3-0, 3.40 ERA
Lewis Carroll, Gamers 2-1, 3.11
Gandhi, Cobras 2-1, 3.67 ERA
Issa, Mist 2-2, 4.80 ERA
RELIEF
Van Doren, Laws 2-0, 2.18 ERA
Menander, Gamers 2-2, 2.44 ERA
HRS
John Lennon, Mist 5
Vikram Seth, Cobras 4
Martial, Laws 4
Billy Collins, Gamers 4
Marx, Waves 4
Li Po, Waves 4
Scarriet Poetry Baseball News