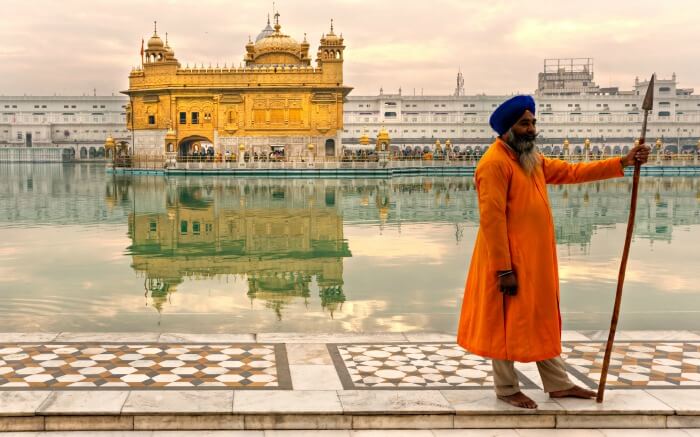 Welcome to the November 2018 Scarriet Indian poetry in English.
It is advantageous when a poet knows what they want to do. Knowing what you want to do is the play you're putting on.  I vastly prefer Shakespeare performed by the very young to the slickest Hollywood production featuring well-known actors. Shakespeare wins me over. And so a poet who knows what they want to do wins me over. An amateur love poem moves me more than a sophisticated one by a sophisticated poet who is dutifully being sophisticated—by saying nothing which identifies him as a poet with something to say. Auden, one of my favorite poets, said it is better for the apprentice poet to love to "play with words" than "to have something to say," but this was Auden acting sophisticated for a certain class of people—Auden knew in his heart this was rubbish. It goes without saying a poet should be good with words and have a sizable vocabulary, but look what Mozart did with 12 notes. What you do is all. Not the words—is this wrong to assert around poets? I assert it, nonetheless. Hearsay belongs to words, and hearsay is the greatest enemy of the poet.
And because hearsay is the enemy, many seek the safety of "just playing with words."  The truly brave fight hearsay by "having something to say."
Linda Ashok knows what she wants to do.  She wants to make old-fashioned India sexually happier for women—a good challenge for poetry, and a good thing for her, since every great poet has an identity of some kind as a particular kind of poet; the vague feeling that you would like to write poetry isn't enough; you need to know what you want to do before you write the poem. This is a simple fact. One can see the intention, or not—in every poem (no matter what the New Critics say) and language and experience are such that infinite profit can pour from a single theme; the poet who has no theme is barren.
Here is Linda Ashok's "Dirty Love."
A beach is a pretty place to kiss
but I don't want to kiss you at pretty places

I want to kiss you under the bed
On the bathroom pot
While washing your wears
While on the wait for your train
at the station, at taxi stands

I want to kiss you by the masjid
by the tea-stall, house of the congress &
the conservatives
I want to kiss you in a public toilet

and places that are not as pretty as the beach

Because–
1) I only know how to make dirty love &
2) my absence can only love you as much
Linda Ashok is young and ambitious—the poem just quoted is superb—there are no limits to what she can do.
When I first met Linda Ashok as a literary online friend, "Linda," a popular American hit song from 1946, was a brief point of interest between us, the context of which I cannot quite remember—except that, pedant that I am, I had to point out to Linda that "Linda," the once well-known song, was named for the child who would grow up and marry the Beatle, Paul McCartney.  Yes, poets, it's true!
I recently watched a documentary on my phone on the evolution of the Beatles' public image as they burst upon the world in 1964—we all remember those snappy answers by the Fab Four at numerous press conferences, the Beatles, cocky, funny, self-assured, witty, ebullient at the time.
The documentary revealed by accident (it was the usual fan-hash of worship and nostalgia) the one overlooked fact of the most famous musical act in history—how much the Beatles came to hate the press—at first their best friends.
The press (publicity) ended up ruining the Beatles, causing them to retreat from public life, break up, hate each other, and lose their miraculous gift of songwriting before the age of 30.
"How long will you last?" "Which of you are married?" "Why are you doing solo projects?" "Are you spreading drug use?"
Paul McCartney was asked every day, "When are you going to marry Jane Asher?"
Paul became increasingly annoyed with the marriage questions—at one point saying on video with a very grim face, he hated marriage, (Linda was still a few years away) but this was only the tip of the iceberg; as the early 60s flew by, the Beatles died from fake news, exasperated with lying, gossipy, nasty reporters.
Poets live and die by the press release, the review, the publication, the notice, the award, the prize, the whisper.
But not just poets. All of us live and die by hearsay.
The poets are precisely that class of people who are supposed to miraculously conquer hearsay—when it comes to words, poets fight fire with fire.
When reporters and reviewers hate you, you are no poet, you are no human being. We really do live in the breath of others.
Linda Ashok is working hard, in a public manner, in the world of the press release, for poetry, and for all of us.
Upon the wave of hearsay she sails.
We make poetry professional when we elevate the criticism of the poetry.  Just as the Beatles knew they had truly made it when other artists began to cover their songs, poetry shared in a meaningful and sincere manner is the hard work that must be done.
Starry-eyed "poets" gushing fine sentiments and "liking" each other is to be encouraged, even, and it may advance poetry, professionally and internationally, but only so much.
Linda cares about poetry in all its guises, but I believe she also understands, in a worldly sense, what feeds poetry, and where poetry can go.
John Lennon wanted to pull out. Asked by a reporter (this might have been 1965) what he "really cared about," since, according to the reporter, John (the caustic, cynical Beatles) was known for "not caring about anything," John said he cared for, "myself and my family," pointing out many people didn't have to like everything, and the public was more like him, than this reporter realized.
And so, no pressure on Linda.
Poetry can be served in all sorts of ways.
It does not even have to be liked.
*
Rajiv Mohabir has a poem on the Poetry Foundation site called "Coolie" which sets the record straight about his slave ancestry: "Now Stateside, Americans erase my slave story; call me Indian."
Indian poetry has a tendency, perhaps more so than American and British poetry, to be scientific.
Science—once felt by the Romantics to be the opposite of poetry—when embraced by poets today, tends to prove the Romantics right—to be taken seriously, science avoids song. Take this relentlessly passionate and lyrical poem quoted in full by Mohabir—it is highly prosaic; note the use of "something" and "sometimes."
Perhaps there is a scientific reason for the poets inserting poetry into more accessible prose speech—the urgent messages can be more publicly conveyed.
The sentence, "Whatever beast calls out will never know itself through the mirror of another, as populations collapse and the sea empties and no others can process its cries into music" is poetry of the highest order—"mirror," the key word, has a distant, underwater, relation to "music," as well as "Whatever," "never," "another," "others," and "cries."  As "populations collapse and the sea empties" are prose facts from a scientific journal. Presenting all this may indicate the highest genius, or an eco-poetry pulled in too many directions.
If readers are confronted with facts about ocean pollution in a poem, and this is the main thrust of the poem, it will never be a poem. Poems and scientific journals are utterly different, and should be kept separate.
This is a bold assertion, only because the reason may not be readily apparent, but it comes back to hearsay. The Renaissance artist da Vinci said truth is only what we can see with our own two eyes. (This faith in seeing began the scientific and artistic revolution against the hearsay of Aristotle.) Words are not just partially hearsay. Words are hearsay. The difference between factual news and poetry has nothing to do with the words and their content, but whether the narrator is considered reliable, or not. The hidden truth is that the reliability of the narrator is hearsay, as well. Poetry suffers whenever it includes narration by narrators who are considered reliable ("I read the news and the seas are doomed.")  The unreliability of the narrator is precisely what frees up poetry to be poetry.
So here's the poem:
Hybrid Unidentified Whale
Is it any shock that in loss
we compensate? How emptiness
is like a coral, a something,
that strews its intestines
then chokes another head
with its greedy bowels.
Poets gather at this bed, drawn
like rorquals to krill blooms
to the metaphor's perfume
of being the first or the only
of your kind. Scientists listen:
a blue or fin? Or is it a sei? A mix
of the dying out? Whatever
beast calls out will never
know itself through the mirror
of another, as populations collapse
and the sea empties and no others
can process its cries into music.
I want to cast such song-frequency
with lines about how shells
gouge my feet when I keep up
with you foot for foot,
or how I've noticed
that you stop looking back
for me, but researchers
can no longer hear
its strain. Sometimes I call
into the abyss for so long
it reaches back and slides
down my throat.
I wouldn't go so far to say this is great poetry chained to the scientific essay. It is more like the scientific essay hitting and molding great poetry. Those "researchers."  The "sea empties."  So the reliable have warned us.  And it doesn't matter if it's true, or not.  It could be true for a time, or in part.  That's not good enough for poetry. That's the insidious thing about hearsay. It keeps us from seeing. If we don't see, it's not a poem.
**
Meena Kandaswamy is a young poet and novelist who belongs to the Caste Annihilation Movement. Her poetry is frank, direct, and all for striking a match for revolution.
The poet is not at all troubled that her poem, marked by the sublime, ends with a phrase which has a prose/science feel: "Aggression is the best kind of trouble-shooting."
AGGRESSION

Ours is a silence
that waits. Endlessly waits.

And then, unable to bear it
any further, it breaks into wails.

But not all suppressed reactions
end in our bemoaning the tragedy.

Sometimes,
the outward signals
of inward struggles takes colossal forms
And the revolution happens because our dreams explode.

Most of the time:

Aggression is the best kind of trouble-shooting.
***
Shikha Malaviya is one of those poets who has so much to say, her poetry breeding with journalism, bursting with intelligence, feeling, experience, memories of her life and mixed with the news of the world—she is obviously anxious to share India, history and to change with the world—the poetry itself can hardly keep up with her breathless sweep. Is it possible for things to be too much for poetry? Nearly every poem by Malaviya has "after such-and-such" or "inspired by that" or "based on this" as a header; every poem, if possible, has more depth and exactness than life itself, as when a person's room is as interesting as the person; hers is verse focused on multi-tasking to an extraordinary degree.
Her poem "September 9, 2012 (A poem in 9 hours)" has 3 parts.
The first part, "1 PM, Bangalore, Sunday brunch," is followed by "2. 5 PM, Narmada Valley, dam protest" and "3. 10 PM, Kudankulam, Tamil Nadu, nuclear reactor protest."
Shikha Malaviya is energetic, to say the least. Can we keep up with her? Here's the first part of "September 9, 2012 (A poem in 9 hours)":
The sting of sea salt on our tongues
we chase down tequila shots
screaming chug! chug! chug!
Our hips swaying badly
to Bollywood beats
telling us the party has
just begun

Remainders of an ordered feast
green curry smudged
on the forehead of a table
and after the fact
a melamine pile
plates balanced precariously
a half-eaten momo
in the shape of a smile
grinning back at us
wickedly

As the neighbors' loud laundry
flaps in the warm Bangalore wind
tied in triplicate to
the security camera pole
how ugly it is we all complain
tenants should be screened
we all agree
someone is always watching
don't they know
as you snap a picture
with your mobile phone

Could there be a better way to spend a Sunday?
We are already exhausted, and we still have a dam protest and a nuclear reactor protest to attend.  But why complain?  With her, we can have our cake and eat it.  There is so much to eat.
Malaviya is not above remarking on "green curry smudged" before protesting a dam. Remarkably, she has time for everything.  We glimpse in her work the possible truth that poetry is energy.
****
Biswamit Dwibedy writes poems so metaphorically self-conscious of their own wisdom one almost feels one should be deciphering them on a blackboard, if not listening to them in a hushed and bewildered ashram.
Master Alone
Feeding on the bread of stars, at footlights of the ardent lover
Their relationship, now reduced to a metaphor, a cluster of knowledge
that turns perception to the proof as one searches for it.
Units of measurement become frames to reveal the radiant serpent
ever-changing in the night sky.
This freedom is the result of that recognition.
"And so I descended from the sky and awakened you,"
said the bejeweled animal
to the simpler earth choked by muddy fragments.
And lines of landscape appear choked when
expressions of the face cease to manifest
"two hands only intertwine by the extension of their shadows"
as the shape of the word "anonymous"
because it is incomplete
a sequence turns to an extension
seen in the nature of blood.
And the frequency in question
Is the proof allowed
to find no utterance.
*****
Jhilmil Breckenridge, like many poets these days, pursues advanced degrees in creative writing, is an "activist," as well as a "poet."
A poet doesn't need anything aside from their poems to prove they are a good poet.
We go to a doctor when we are ill.
But who looks to see what someone "is" before perusing their poems?
If anyone did such a thing, poetry would be aghast.
Until there are churches or hospitals which exist because a "poet" works there, poets will wander with their works under their arms, belonging to nothing and no one. I "studied" with this or that poet is a sign of weakness, since a person will never be a poem.
The poem is the sermon and the surgery, and poems are had for a song. Poetic reputation outside the poem is the saddest lie. Not that activism and advanced degrees are bad. We should be able to do whatever we want to do.
Breckenridge is aware of this, otherwise she would not have written this lovely stanza:
If your religion is poetry,
you have to consume grief and joy
in equal measure,
consume until you are so replete
you have no option but for the words
and worlds to flow, soot on pristine white.
The priest brings soot which conveys religious law; the doctor, soot in a pill to make you feel better; Breckenridge understands soot is soot.
This is the awful truth of poetry. Imagination has more to do with a "heavenly" sermon or a "miraculous" pill than with poetry. Poets today merely mourn. Breckenridge, again:
If your religion is poetry,
you must learn to witness, to feel
the terror of starving farmers,
the hungry sea the refugee boat teeters in,
the salt of your tears as you see small bodies
being lifted from soot and grime.
******
Arundhathi Subramaniam is a poet whose poems achieve a lullaby sublimity, the term of which is not meant to indicate a lower order of poem, since the best lyric poems in the canon, if we are honest, achieve excellence in the lullaby mode—poetry pours balm even as it does all of its other things; poetry otherwise would have no identity apart from jarring silliness (the limerick) or fictional speech (prose).
The following will illustrate exactly this—poetry is lullaby, when the wind isn't blowing.
Prayer

May things stay the way they are
in the simplest place you know.

May the shuttered windows
keep the air as cool as bottled jasmine.
May you never forget to listen
to the crumpled whisper of sheets
that mould themselves to your sleeping form.
May the pillows always be silvered
with cat-down and the muted percussion
of a lover's breath.
May the murmur of the wall clock
continue to decree that your providence
run ten minutes slow.

May nothing be disturbed
in the simplest place you know
for it is here in the foetal hush
that blueprints dissolve
and poems begin,
and faith spreads like the hum of crickets,
faith in a time
when maps shall fade,
nostalgia cease
and the vigil end.
*******
Thanks to these wonderful Indian poets and to Linda.  See you in December!
—Scarriet Editors, Salem MA 11/15/18