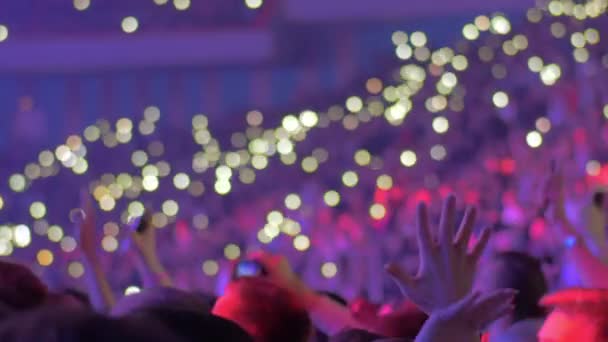 This is always exciting, Marla. We now have play between living poets, as we've reached the so-called post-modern age (for a lack of a better word for it).
Marla Muse: All poets are living to me.
The Classical, Romantic and Modern first round action is complete. The mobs from the Modern Bracket play have been cleared off (the Dylan Thomas fans went crazy, for some reason), and the island and the arena are somewhat calm again.
Here's what we've got coming up:
The first Sublime offering in the Post-Modern Bracket is the Beatles, their psychedelic number from 1967, "A Day In The Life:"
I read the news today, oh boy.
About a lucky man who made the grade.
And though the news was rather sad,
I just had to laugh.
I saw the photograph.
He blew his mind out in a car.
He didn't noticed that the lights had changed.
A crowd of people stood and stared.
They'd seen his face before.
Nobody was really sure if he was from the House of Lords.
I saw a film today, oh boy.
The English army had just won the war.
A crowd of people turned away.
But I just had to look
Having read the book.
I'd love to turn you on.
Woke up, fell out of bed,
Dragged a comb across my head.
Found my way downstairs and drank a cup
And looking up, I noticed I was late.
Found my coat and grabbed my hat,
Made the bus in seconds flat.
Found my way upstairs and had a smoke
And somebody spoke and I went into a dream.
Ahhhhhhhhhhhhhhhhhhhhh.
I read the news today, oh boy.
4,000 holes in Blackburn, Lancashire,
And though the holes were rather small
They had to count them all.
Now they know how many holes it takes to fill the Albert Hall.
I'd love to turn you on.
Paul McCartney said he would have taught literature if he hadn't made it in rock music.  John Lennon, who had been an art school student, published Edward Lear-like writings in the early 60s.  If you are famous, and if you know everyone is going to listen to what you say, this alone will make you a better artist. It can destroy you, as well, especially when you begin to resent the public, but if you're confident, and not misanthropic, having a large audience inspires you.  Paul and John, like other rock groups from time to time, had a window of time where they produced great work, which only got better as they experienced the 'high' of positive feedback. When the audience begins to drift away, you get depressed, and the magic is gone. You realize it wasn't you. It was the moment. It was the muse.
The 16th seed opponent of "Day in the Life" is a short memoir found by the Scarriet March Madness committee on Facebook.  The author is Sean Harvey. If you've never heard of him, it's okay.
Is "Day In the Life" more sublime?
Or this?
My Eleanor Rigby. It was 1974, and I was about 11 years old and a student at Charles Peck Elementary. Before the administration figured out that I really wasn't all that bright, I was briefly in what was then referred to as "the gifted" program for smart kids. I hated it because the special sessions only occurred Tuesdays and Thursdays during physical education, which to me was the best part of the day. I'd be immersed in dodge ball, and I'd see some kid in the distance coming to fetch me to take me away to the creepy portable building; a windowless classroom-like trailer on wheels located at the far end of campus.
The Tuesday and Thursday buzzkill went on for a year, until one day I noticed that there was a new girl in the class. She was a Hollywood version of a shy child, with simple short brown hair and thick-framed glasses, and she sat all the way in the back of the room and she never said a single word. Three weeks passed and I paid absolutely no attention to her, EXCEPT that I noticed she wore the same brown and red dress every single day. One afternoon, our teacher happened to mention how much she herself liked The Beatles, and, in particular, the song "Eleanor Rigby."
Up shot the hand of the quiet little girl.
I remember that even our teacher was surprised.
"I can sing it for you," said the girl.
Baffled, the teacher asked: "Sing what?"
I wondered, what is wrong with this kid? I started to feel uncomfortable.
She repeated: "I can sing it. I can sing "Eleanor Rigby" for you."
I don't remember how she got permission, or if she just took it upon herself, but up she popped, standing aside her desk, porcelain skin and coke-bottle glasses, and she began to sing:
"Ah …look at all the lonely people …
Ah … look at all the lonely people …
Eleanor Rigby, picks up the rice
in the church where a wedding has been
Lives in a dream
Waits at the window, wearing the face
That she keeps in a jar by the door…
Who is it for?"
Do you know how sudden, raw beauty has a way of transcending age or even previous exposure? I am in NO way gifted musically, but the ability to appreciate what's miraculous is innate. I can remember maybe 10 minutes of fifth grade, and that scene comprises most of it. Listening to her, I immediately understood two things: that her voice was great, angelic, and that an important part of the reason it was great was because she was lonely and afraid. I was deeply and permanently smitten. This quiet little person had sung so bravely and so beautifully, we were all astounded and our teacher actually choked up and began to cry.
All the lonely people
Where do they all come from?
All the lonely people
Where do they all belong?
After, the class sat silently for what seemed like a minute, and as I sat there, I actually felt that something had changed. I knew, perhaps for the very first time in my life, that I would remember a moment, maybe forever.
Leading up to the next class session, no one had to come and fetch me because as fast as I could I ran out to the portables and got there early so I could sit in the seat right next to where the little girl had been. But when the bell rang, she wasn't there. She had, apparently, moved away from our school just as suddenly as she had arrived. And I never saw her again.
To this day, thinking of that moment makes me sad. But more than that, it makes me yearn for answers to things that no one can answer. Things like where did that little Eleanor Rigby come from? And, in all the years since, did she ever find the place that she belonged?
!!!!!!!!!
Marla Muse: Beautiful.
So many famous people have turned out for this contest. Sean Harvey seems a bit dazzled by it all.
Marla Muse: Who wouldn't be a bit dazzled?
Sean Harvey wins in a stunning upset!
~~~~~~~
Carolyn Forche is the second seed and she brings this:
WHAT YOU HAVE HEARD is true. I was in his house. His wife carried
a tray of coffee and sugar. His daughter filed her nails, his son went
out for the night. There were daily papers, pet dogs, a pistol on the
cushion beside him. The moon swung bare on its black cord over
the house. On the television was a cop show. It was in English.
Broken bottles were embedded in the walls around the house to
scoop the kneecaps from a man's legs or cut his hands to lace. On
the windows there were gratings like those in liquor stores. We had
dinner, rack of lamb, good wine, a gold bell was on the table for
calling the maid. The maid brought green mangoes, salt, a type of
bread. I was asked how I enjoyed the country. There was a brief
commercial in Spanish. His wife took everything away. There was
some talk then of how difficult it had become to govern. The parrot
said hello on the terrace. The colonel told it to shut up, and pushed
himself from the table. My friend said to me with his eyes: say
nothing. The colonel returned with a sack used to bring groceries
home. He spilled many human ears on the table. They were like
dried peach halves. There is no other way to say this. He took one
of them in his hands, shook it in our faces, dropped it into a water
glass. It came alive there. I am tired of fooling around he said. As
for the rights of anyone, tell your people they can go fuck them-
selves. He swept the ears to the floor with his arm and held the last
of his wine in the air. Something for your poetry, no? he said. Some
of the ears on the floor caught this scrap of his voice. Some of the
ears on the floor were pressed to the ground.
Meera Nair, the 15th seed, has this to offer:
What wouldn't one do
To appease a Goddess?
The city is a bitch in heat
A lighted furnace
Waiting to go up in smoke
Bricks have lined up on pavements
Boundaries drawn
And territories captured
The women arrive in hordes
Laying claim to this fragile city
Goddess, I have no offering to make
No pot of grain
No boiling water
No lit fire
But here is a prayer
From within the walls of my agnostic house
Goddess, make it rain
Torrents and torrents of water
Wash out this hysteria on the streets
Cleanse this litter
Goddess, restore sanity to my city
She burns
This poem by Nair, "Yet Another Pongala," was written a short time before the virus struck, and refers to riots taking place in India stemming from recent Hindu/Muslim strife. Crisis follows crisis, and the mass of modernizing humanity looks on, bewildered. What's happening on their street? What's happening somewhere else in the world?  The virus, the latest crisis, is uniting everyone, like almost nothing before, and it has so many layers, some controversial and divisive—the poets are just starting to react.
But here, in March Madness, everything is fine. The riots are pretend riots.  Only the poetry is real.
Carolyn Forche advances.
~~~~~~~~