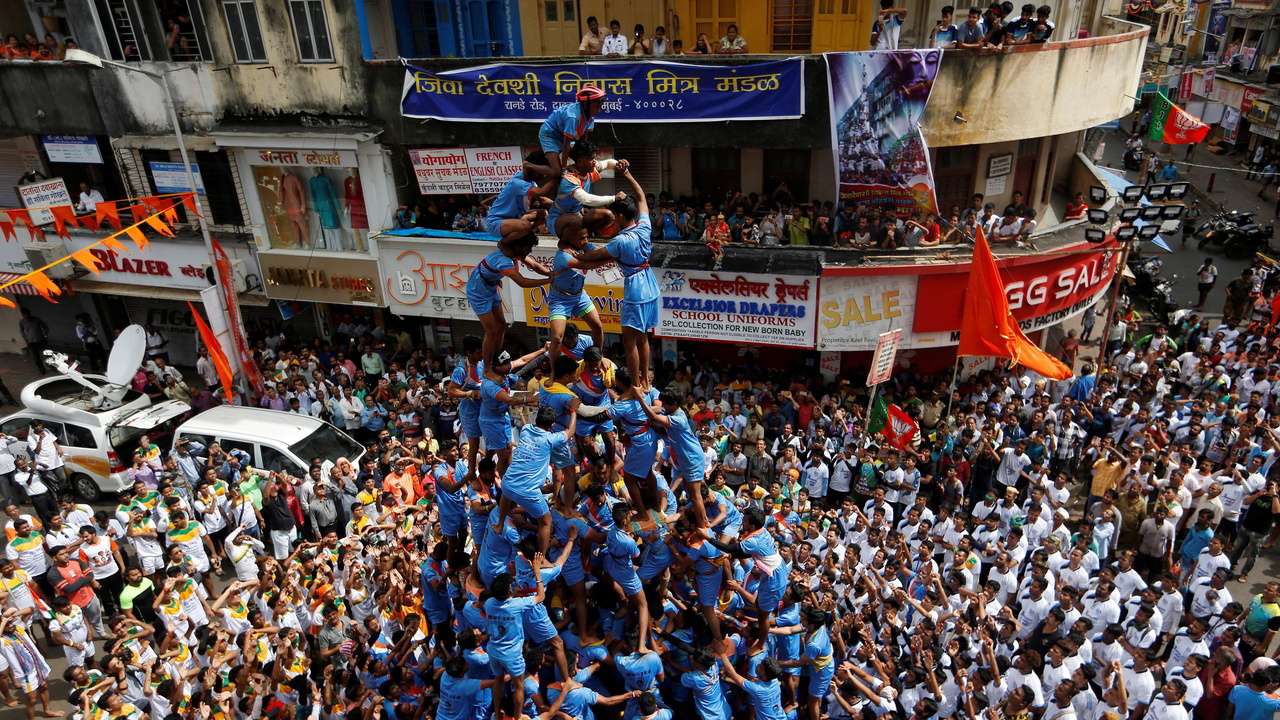 Welcome to another month of 7 Indian Poets in English, a project born from the mind and good will of Linda Ashok.
The 7-poets-per-month reviewing began in February of this year, and the experience has been humbling and elevating.  Humbling because the poets are talented, and Scarriet cannot possibly do them justice by looking at them so briefly, and elevating, because to love poetry is to read and support poetry, no matter how imperfectly.
*****************
How do we know the poetry reviewer or critic is good and honest?  And is good always honest?
If poetry (and therefore its judgement) involves emotion (and every aesthetic philosopher, even the colder ones, acknowledge emotion as crucial, whether embraced or escaped), must the honest critic, like the poet, be fickle, moody, unsparing, and often wrong?
If the critic obeys no emotion, and instead uses a standard, or lens, to judge the poetry, how do we know the "lens" of the critic is worthy, accurate, or true?  How can the critic prove to us his "lens" is accurate?  And if he can't, isn't this supposedly more objective critical method open to the same charges of unreliability?
If a poem is good, does it need criticism?
If the poem succeeds, does it require nagging reminders or explanations—since the poem, because it is a success, says it all?
If a good poem does not require criticism, how can we can attach importance to criticism?
The bad poem doesn't need criticism, either. Unless the criticism is teaching the bad poet something, and what poet wants to be given a lesson in public re: his poem?
What critic would dare do such a thing?
It's a miracle criticism exists at all.
Is this why for every 10,000 poets there is one decent, respectable, and serious critic among us?
Poets are always complaining that a critic is not their friend.
But when has a poet ever apologized to a critic?
We know there are bad poems, which no reader or critic should be forced to read, but even with the millions of bad poems published, when has a poet ever apologized?
Critics write apologies—this is what reviews and criticism, in fact, are. So why is the critic perceived as the villain? And the poet the victim?
When the very opposite is true?
And surely there are readers-–who are not critics at all?
Sudeep Sen may be perceived as the victim, but this is not true. By way of demonstration it is only necessary to print his poem "Desire" in full:
Under the soft translucent linen,
  the ridges around your nipples
harden at the thought of my tongue.
  You — lying inverted like the letter 'c' —
arch yourself deliberately
  wanting the warm press of my lips,
it's wet to coat the skin
  that is bristling, burning,
breaking into sweats of desire —
  sweet juices of imagination.
But in fact, I haven't even touched
 you. At least, not yet.
*
Devashish Makhija is a filmmaker.
And if that's not enough, he writes poems like Neruda.
But this critic, sworn to love only the truly good, has never been too impressed by Neruda, the poet of seduction, whose one trick is pick-up lines enhanced by Metaphor 101.
A kiss is never just a kiss. It is, in "The Silence in the Body," by Makhija, "a yellow ocean of abrasive sand" and "a deep sky of knife-edged stars," and many other things, but there is a variation on Neruda—"The Silence of the Body" is not a love poem, but a defiant quarrel, in which Makhija offers his "silence" to his beloved's attempt to "hear me scream."
From his poem "If I Kill Myself Today"—perhaps not as witty as Dorothy Parker, but it has a pleasant darkness; we quote only the first part:
If I kill myself today

Tomorrow's milk will curdle
untended at the door

Some clothes in the
washing machine will stay
unwashed forever

A hundred ants will gather in
quiet celebration around some
spilt tea in the kitchen
A quiet celebration around tea.  What's not to like?
**
Mani Rao could perhaps be called the e.e.cummings of India; she's enormously clever, in a coy, on-the-run, romantic, manner. Look at this, from her poem "End of Scene":
We don't see each other  any more

Was it art for art's sake

or did we get some poems out of it

"Until part do us death"

Until we exhaust all endings
Mani Rao can make a reader grimace and grin at the same time.
Here, in its entirety, is her poem, "Peace Treaty:"
What if Helen died
Cuckold crows
Husband recalls
Body face rites
Once broad Trojan devils
Now cower in the shadows of walls
Fearing skywitnesses
Quaking at birdshit
Our boy came back
From overseas with a
Souvenir egg that ticked
A runaway wife's a rotten prize
Unwanted alive
And dead
History isn't very old. Poetry isn't very old.  It's still dealing with the same alive, rotten, and dead.
***
Menka Shivdasani is one of those poets very fond of metamorphosis; she pushes right through metaphor into transformation—she becomes utterly at one with an everyday object, or a pet dog, and her metamorphosis story becomes the reason for writing the (prose) poem. She does this so well, that she diminishes herself by association with a thing, and, with subtle imagination, is triumphant, at the same time. "Diary of a Mad Housewife" her tour de force, has her bringing her dog to the vet, and the vet is not sure which one is the dog.
"The Woman Who Speaks to Milk Pots," perhaps less cleverly, but more concisely, and forcefully, demonstrates her poignant genius at living in a profound way with objects.
Boil.
I shall ignore
that steely glint
and watch you.

I am simmering too,
padding about
with cotton ball claws,
arching my back
before the flickering
flame, scratching
behind my ear.

You've got the cream,
melded into every drop.
I will bide my time
till you separate,
and strain you
through wire mesh.

I'm on edge now; about
to overflow. Don't sit
so self-contained,
snow-white and cold.

I shall turn the heat up,
put the lid on.

Watch me.
****
Nabina Das is poet who floods you with sensual detail, but she also steps back for the journey, a longer looking—and it is hard not to be charmed by the simple, yet effective manner her poem "Death and Else" is divided up.  The parts of a poem, and how they contribute to the whole, is such an obvious thing, that sometimes we miss how important it is in moving a poem towards perfection.
age seven:
a white-sheeted stomach
an upward motion
drowning breath.
i'm just a fly
on the wall thinking
why the old man
won't sit up any more
get his shirt
worn-out leather belt
soaked dentures
and just go.

age eleven:
grandma is all marigold petals
her widow kitchen
shut and swept clean.
the hens she shooed
from the porch
aren't happy either.
they miss her
rant as much as i do
her cow-dung mud floors
ladles bent
brass plates lying idle.

teenage:
she recounts the story
at our sleepover –
her sister had sat
where i sit
under the same ceiling
fan from where she
later dangled.
they had a song
about skirt hems
secret love letters.
her voice rebounds
against the ceiling's hurt
old rose wall
sister's school sash
the familiar ant crawling up.

early youth:
newspaper packagings never fail
to surprise, to raise curiosity
about a life in black and white, so
i sit down cross-legged poring
over THE TRIBUNE
with no dateline.
soon the newsprint too
gets shredded –
strip limbs
defaced alphabets
police-record names.

time of lust:
we kiss in a living shadow
away from the dead
body lying gently
in the front yard.
no one notices us
and the mourning
tastes like his stale
cigarette-tea-tongue
my chipped nails
fail to dig into his skin
and we miss the dead.

the other day:
my father's face
is held in four frames
that don't contain
his timex watch
the steel-rimmed glasses
a karl marx tie pin
and a pen of many decades.
the frames box him
like all things past,
they smooth his
tender jaw and here
he is young
he is in love.
This is a nice form, which we hope a wonderful poet such as Nabina Das will pursue more often, even if poems and forms sometimes quarrel with each other.
*****
Smita Sahay belongs to a rising wave of women poets attempting to move India forward in terms of female empowerment. She's into spoken word—and the possibilities of blending it with comedy.  Whatever helps poetry! Poets wait for the day when spectacular crowds attend poetry readings. How do we make poetry as popular as music? When a poem is read silently, it is still performed. To hear music, most people need the music. Will poetry ever be massively popular? Or does it thrill best in one's head?  This poem by Sahay explores, as only a poet might, mysteriously (I confess to not understanding everything in this poem) the very popular Marilyn Monroe.

For Marilyn Monroe
You flowed down the blue bus
into a brown puddle
below the yellow lamp post
and hung there –
beneath streetlights.
As I walked past,
my cane poked your right eye
and rippled your left.
I walked on,
head in a woolly cap,
heart wrapped in pashmina,
tottering on wobbly knees,
my cane click-clacking.
My head held your pictures
and heart heard voices –
your voices.
You flow in your white dress upon that vent
and croon 'Diamonds'.
Now you live on buses,
on billboards,
fashion catalogues,
magazine covers;
my memories
and brown puddles.
******
Preeti Vangani is a spoken word poet earning her MFA at the University of San Francisco and she embraces social justice—which means her poems attempt to describe bad things humans do in the clearest way possible. "Parental Advice," in which "for your own good" is appended to every line is a "Found poem made entirely from politician and police statements post incidents of rape in India."
Here's another poem with the same theme. We quote "Cover Up" in full:
(Woman who survived gang rape, acid attack thrice; forced to drink acid by perpetrators)
How many perverts does it take to change a light bulb?
Dad says wear full pants when a lower caste electrician comes
home to look at your sockets but don't forget to offer
courtesy water & smile for the camera with me
when the right winged prime minister
celebrates womanhood on Twitter
as #selfiewithdaughter. A woman on the news melts
as she is bathed in acid, she shakes it off
like drying off wet hair. All Indians are my brothers
and sisters is the first line of our pledge:
But a dented sister must beg police brothers to write
an FIR as her body burns bureaucratically
and she is burdened for proof. And she better be wearing
full pants while begging. The govt. must mandate begging
bowls with pink bows for all women while doling out
Rs. 1,00,000/- as her consolation. She must learn to cover
all of her sockets with bowls and hide the jangling pennies
of protest in her chest
*******
Our exciting tour of India through poetry will continue next month. More great poets to come!