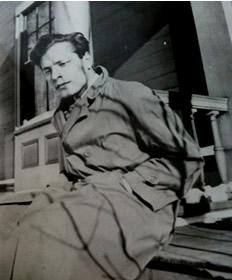 The peculiar error of the modern poets—an error so obvious as to escape attention—was the continual investigation of what it meant to be modern, a term by which these 20th century poets (our grandparents and great grandparents) felt they were somehow novel and special. If thinking about poetry has anything to do with writing it, the modern poets were the first poets forced to be something else (modern) first, and poets second.
The previous movement—Romanticism—was so named by later critics; the Romantic poets, as critically-minded as any aesthetic clique, never thought of themselves as "Romantic" poets. They wrote poetry. Modern poetry, it must have been, when they were alive.  Wordsworth, one of the so-called Romantic poets, and as different in sensibility from another Romantic poet, Byron, as one poet next to another can possibly be, was no revolutionary. Wordsworth strove to write like Milton—just less religiously; there was no "break" at all, in terms of the poetry. A poem was a poem, just as a sword was a sword, or a feeling was a feeling. Wordsworth may have felt he was writing closer to how regular folk talk—but looking back we now know that was just something his criticism said.
One will, of course, find critics who insist Wordsworth was a "break," (Byron would have said Wordsworth—whom the author of "Don Juan" took delight in ridiculing—was "broken") but these critics will be found to be the same ones who believe the "modern" describes poetry, if only to conveniently map out eras as a means of filling up teaching hours in the classroom, and helping their charges remember what they are studying in rough historical terms. Victorian poets wrote when Queen Victoria was on the throne. Modern poets wrote during the reign of some other queen. And so on. But we "moderns" know (because we are "modern?") that "modern" means much more than that. It is so ripe with meaning that modern poets are only secondarily poets—in the sense that all poets who came before them were.
I don't think one can ever go wrong as a poet to think deeply about what it means to be a poet; the modern, however—what is it?
Here's Randall Jarrell in The Nation in 1942:
What has impressed everybody about modernist poetry is its differentness. The familiar and rather touching "I like poetry—but not modern poetry" is only another way of noticing what almost all criticism has emphasized: that modernist poetry is a revolutionary departure from the romantic poetry of the preceding century.
In his essay, "Poets Without Laurels," (1938) John Crowe Ransom writes, "Modern poetry is pure poetry." Just as the isolated skill of "statecraft" has replaced state and religion blended into one, poetry is no longer epic, religious, sweeping, but small, aesthetic, specialized. Just as Puritanism isolates morality from the old pomp of the Catholic Church and seals it up in the devotee's heart, modern poetry isolates, as a special value, pure aesthetics from morality and everything else.
Robert Penn Warren in his lecture at Princeton in 1942, "Pure and Impure Poetry" wrestled with Ransom's idea of modern poetry as "pure." Context, for Warren, keeps interfering with purity, in the same way excess of feeling naturally brings on mockery—Ransom's "purity" has porous borders; Eliot's "objective correlative" demands Shelley's love admit a desire for sex (loosely speaking); in order for the sex to remain hidden, however, poetry must be obscure; and so Modernist obscurity ascends the throne; Shelley and Poe's poetry excludes the unpleasant, the ugly, the immoral; modern poetry, in its attempt to break with Romanticism (including Dryden, Milton, and Shakespeare) includes these things, includes the vulgar, includes whatever was once aesthetically left out. In order for the modern contradiction of inclusive, lyric "purity" to work, however, obscurity is required, unless one is prepared to advance past Shelley by introducing sex into one's poems, which the Moderns were not willing to do.
Eliot, in "Hamlet and his Problems" calls Hamlet a failure because Hamlet's "disgust" with his mother (she is having sex with his uncle) isn't handled properly.
I began this essay by referring to the modern poets' "error," unnoticed due to its obvious nature; and here it is.
The attachment of "modern" to poetry obscures and distracts from the poetry—in the very same manner that obscurity itself is the chief problem of modernist poetry (Jarrell's "I like poetry—but not modern poetry" self-consciously expresses this public distaste).
And why is modern poetry obscure?
Ransom's modernist, art for art's sake, division of labor, puritanical evolution in the direction of "purity" ran headlong into Poe's narrow and practical definition—the inevitable, self-conscious, progressive, boiling down of the essential nature of the poem as Critical object in Lord Bacon's laboratory.
Trapped by the exclusionary nature of the pure lyric poem, which had been freed from its old epic duties as historian and moral story teller, the Romantic lyric is the inescapable reality facing the "revolutionary" Modern.
In the early 20th century, a desperate gambit followed—make the uneasy purity of the modern lyric a product which includes, rather than excludes, all things which are not poetic, or beautiful, or traditionally aesthetic.
But to arrive at purity by including all sorts of things is impossible. Therefore exclusion had to be practiced (the soul of all art is exclusion) in such a way as to somehow pretend inclusion (sex accompanying love, disgust accompanying restraint, confusion accompanying focus, laughter accompanying sorrow) and you have the modern poets practicing something impossible to pull off, with obscurity the natural result.  This was, and is, modern poetry.
To be lyric, clear, Romantic, beautiful is to go back. Modern meant forward, out of the trenches of Poe, into the arms of everything—which, by its inclusive nature, ruins pure poetry, the old pure poetry which excludes.
Like the beautiful English poets, who almost to a man, ran headlong into the Great War of 1914, poetry, in the same historical instant, ran into the arms of insanity, busyness, mockery, excess, obscurity, unease, the mundane, pain, ugliness, and death.
We arrive now at Delmore Schwartz and his essay "The Isolation of Modern Poetry."
In his essay, published in John Crowe Ransom's Kenyon Review in 1941, Schwartz is certain that the poet is isolated from modern society. Not because, as T.S. Eliot says, modern society is complex and therefore modern poetry needs to be complex, and therefore difficult, and therefore the modern poet is likely to be misunderstood—Schwartz finds this relationship "superficial."
Mr. Eliot is seldom superficial in any regard; here, however, I think he is identifying the surface of our civilization with the surface of our poetry. But the complexity of modern life, the disorder of the traffic on a business street or the variety of reference in the daily newspaper is far from being the same thing as the difficulties of syntax, tone, diction, metaphor, and allusion which face the reader in the modern poem.
If only Delmore had spent the entire essay confuting Mr. Eliot!  His essay might have unlocked many anti-Modernist insights.  Those who hate Eliot for vague reasons—too English, too Anglican, too stuffy—are wrong, but those who find Eliot invincible in his judgments are dangerously wrong. Good to see Delmore wasn't afraid of taking on the master.
But Schwartz goes on to say a similar thing: modern society doesn't care for poetry; the poet's isolation, therefore, is extreme.  Schwartz doesn't blame people, but society.  Bankers and insurance salesmen cannot like poetry—the way they make their living prohibits it.
The fundamental isolation of the modern poet began not with the poet and his way of life; but rather with the whole way of life of modern society. It was not so much the poet as it was poetry, culture, sensibility, imagination, that were isolated.
After rebuking Eliot, Schwartz goes on for the rest of the essay to entirely agree with him.  Poetry, as Schwartz points out, is not the same as a busy street. Eliot is too blase, is what Schwartz is saying. Complex life, complex poetry. But Schwartz sees a much deeper problem. The complexity of modern life does not provide new material for the poet (Eliot's rather optimistic view) but rather obliterates all connections between ordinary people caught up in that complexity and the poet who wishes to communicate with those modern readers. According to Schwartz:
There have been unsuccessful efforts on the part of able poets to write about bankers and about railroad trains, and in such examples the poet has been confronted by what seems on the surface a technical problem, the extraordinary difficulty of employing poetic diction, meter, language, and metaphor in the contexts of modern life.
Delmore then gives us the example of Wallace Stevens:
At the conclusion of his reading of his own poetry, this poet and business man remarked to one of the instructors who had welcomed him: "I wonder what the boys at the office would think of this."
But this seems as superficial as T.S Eliot's point about modern life forcing the modern poet to be "difficult."  Why do we assume "the boys in the office" cannot like poetry?
Modern life impacts all persons—and a poet is a person. No matter how different life or society has become, the poet experiences society in the same ocean of experience as everyone else, no matter what kind of "poet" he is; for the materials the poet uses is under discussion when we talk about banks and trains.  The poet of ancient Greece, or the poet of any society at any point in history, has a duty to speak to other members of society—otherwise what kind of poet is he?  If he chooses to write about banks and trains, or not, he still will be understood as a poet—for when Delmore rebuked TS Eliot, this was exactly his point—poetry is not the same as banks and trains.
Schwartz is saying modern life is far more than a busy street.  It is far worse.  Modern life is not merely more complex.  It kills the soul, is really what Schwartz is saying.  But unfortunately, this is nothing but hyperbole.  The soul is forever doing battle with life—modern or not.
If the whole of society has succumbed to the not-poetic, then society is isolated from itself, and everyone is afflicted, not just the poet.
Either the poet's modern audience is similarly affected, or not.
If not, the poet needs to bridge the gap—with poetry—that's what poets do and why we call it poetry. (And write anguished essays about how poetry has flown and the poet is isolated.) In ancient times, or now.
And if the poet's audience is similarly afflicted, then wherefore the "isolation?"
Is it because most of society finds insurance firms attractive and the poet does not? Of course not; we must assume a thread of humanity connecting poet and audience re: the non-poetic aspect of insurance firms. No one finds insurance firms attractive.
Schwartz also brings up money. Insurance firms make money and poetry does not, and therefore the poet is ashamed, of no worth, pitied, and therefore isolated, by society. But imagine if Keats were born to a fortune. He would not be Keats. Poetry is so valuable—as to be like money in the fortune it bestows upon its worshipers, but it is not money—does not belong to exchange—otherwise it would not be wealthy in what it is: poetry, which is not, but which rivals, the good fortune of money. What Schwartz is doing is feeling sorry for himself, and using society (which isolates him, the poet) as the excuse—and the transferring of the self-pity (in a Marxist sort of way) into a philosophy, which, in the long run, only makes the individual feel worse, because the self-pity grows in an abstract (disguised) manner.
Therefore, the "difficulty," or the "famous obscurity" of modern poetry, as Schwartz calls it, is because the modern poet writes not from a common place shared by modern society (banks, insurance firms) but from the poet's own peculiar, eccentric, isolated self, pushed into a corner by the massively complex (agreeing with Eliot more than he realizes) and non-poetic aspects of modern life.
Again, however: if the society lacks poetry (hasn't it always?) it follows that poetry must be dearly desired in every quarter.
Poetry, we must assume, is good, is happiness, (since isolating it is bad) and happiness is what modern society lacks (surely the poet doesn't wish misery on anyone in the name of poetry). The insurance salesman, lacking poetry, needs it, and no amount of enforced, self-pitying, isolationism will possibly be able to provide poetry to the insurance salesman.
Either poetry is being stamped out, and therefore is more necessary than ever, or modern society is inventing different means of delivering poetry without poets themselves being necessary (at least not the self-defeating, bad poets).
In order to prove that the poet was once fully integrated into society, Schwartz provides a few dubious examples: the ancient drama "festivals" which were the talk of the ancient town. But surely this was the ancient equivalent of Hollywood, not poetry in the modern sense. And who thinks of "festivals" as steady poetry employment which earns a living, anyway?
He claims "the Bible" was once the common picture for society at large, until it was eclipsed in the 18th and the 19th centuries by science and Darwin. But shouldn't this be good news for the poets, who get a chance to replace the priests?
He mentions Blake as one of the first modern rebels, ushering in the new "obscurity" of poetry no longer able to rely on the Bible. But what could be less obscure than the "Tyger" or "Songs of Innocence?"
Schwartz then comes to Baudelaire, the poet who espouses the poetry of clouds, art for art's sake, the modern poet refusing to write of heroic or "respectable" things, an orphan, cut off from family and all things universal, since with the fall of the Bible, follows the fall of Man. But here Delmore is applying rope to the "helpless" poet—when we know it is precisely poetry which unties all ropes.
Delmore thinks poetry isn't free, since he applies "modern" to both society and poetry.
But this is a knot easily broken by anyone not ready to embrace the self-pity which insists "modernity" is our dreadful fate.