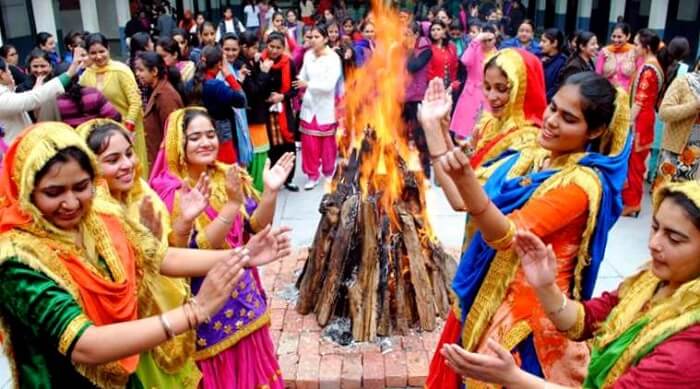 January closes this book—but not forever, just on this series—on Indian Poetry: 84 living poets associated with India, writing in English, chosen by Linda Ashok, and here, for a year, reviewed (very briefly, unfortunately) by Scarriet, starting in February 2018.
The British influence on the Indian poets born towards the middle of the last century was notable—and by "British," I should say, Empire, because the world is run this way—the "Godless" nature poetry of Ted Hughes is evident in much modern poetry, no matter where it is written, and of course "modernism" also means the mechanical, the quotidian, war, displacement, as well as modest poems of small-life zen; modern Indian poets are like the modern British and the modern American poets—love, beauty, and the sublime make them a little uneasy; whenever they go that way, irony is necessary; the "Great Themes" belong to the 19th century, not the 20th, or the 21st, with their monumental nightmares.  Still, the best poets mix great and small—and the Indian poets do this as well as anyone.  Indian poetry is as strong as British and American poetry—I have no doubt, now.  Thank you, again, Linda Ashok.
Manjiri Indurkar writes crazy poetry which makes you shake your head, or grin, or perhaps chuckle. It's not "crazy" because it's crazy—it's crazy because she writes about what is very real.
"I scratch my head and watch dandruff snowflakes fall on my keyboard."
She fails Poe's test for poetry; the popular poem is chiefly about Beauty, he says, and appeals most to Taste, which occupies the middle ground between Reason and Passion. The 19th century wisdom, dropping universally, like petals, or rain.
Schooled in Poe, I could vow to never read this poet, again. The dandruff-on-the-keyboard image, from "Diabetes at a Birthday Party" horrifies me, in my dignified and beautiful robes.
But I won't keep my vow—Indurkar is endearing as hell.
And I wonder silently,
Who talks about diabetes at someone's birthday party?
Ma's life is a cautionary tale.
—from "Diabetes at a Birthday Party"
This is contemporary poetry in a nutshell—troubled, homely, embarrassing. The psychology is naked—Manjiri Indurkar is exactly like her mom—well-meaning, but inappropriate. But she is one step removed from her garrulous mother; because she will "wonder silently"-–in a poem.
*
Sohini Basak has a poem, "Laconic," which could pass for a 19th century poem, which could please Poe—but it's a poem in which the poet basically says 'fuck you' to a bird.
This may prove Poe right. Taste is how we say something—inappropriate, or not.
Passion belongs to all of us, no matter what kind of poet we are and no matter what kind of person we are. Passion is mostly private feelings, and remains under the radar.
We express our passions, if we ever do, in private, to a friend, or perhaps, in a poem, if we are a poet, appropriately, or inappropriately, as speech—guided by manners, or decorum.
If the police come running, or we lose our job, in 99 cases out of 100 it is because we violated, conspicuously, some norm of manners, or Taste.
Taste is not passion, or truth. Taste is how we publicly behave. Taste is precisely how we write our poems.
"Laconic," like any poem, is fed by passion; the expression, the poem, itself, however, is determined by taste.
Here is Basak's poem, in full—a delightful poem, in which human and bird interact, or do not interact (come to think of it, just like Poe's famous poem):
Not everyone will respond to whistling; take the collared dove
I tried to talk to this morning while checking if my socks
were still wet on the clothesline. I said hello to which
the dove paid no notice, her speckled plumes shining
fish scales in the warm December sun. I quickly added,
how do you do, this time with a flair of a curtsey and when
that did not work, I said kemon achen (using the formal
second person subject pronoun in case some birds were
easily offended.) But the rude dove just blinked, disregarded
my speech, and shifted her attention to a bug on the juniper.
I considered waving but was embarrassed to admit that even
if I moved my limbs I did not fly. Finally, I garbled, cooed
in three different pitches, in vain barked, but the dove did not
open her beak, must be bird-brained, I said under my breath.
Then the button eye blinked and she flew away leaving me
behind with my pair of wet socks and two cold feet.
Every winter, I promise to learn something new: this time
I have decided to learn how to dovespeak, else fill my afternoons
continuing to build a tower of Babel out of the unused clothespins.
**
Mrinalini Harchandrai has a book with a very catchy title, A Bombay In My Beat. The following poem, "Making Art," is published in The Bangalore Review.
The studio was lit
by December smog,
you'd make tea
make lunch
make breathless moans,
then you burned plastic paint
to make statements
about the environment.
The best brief poems are full of wide expanses; but the short poem, domesticated, resembling a small, well-appointed room, is good, too, and Harchandrai's "Making Art" falls into this latter category. "breathless moans" hints the poet wants us to think 'making love,' when she writes Making Art. Her poem beautifully depicts the romantic, yet wretched, painter's life: sorrowful, naughty, small, enclosed, smelly—and Harchandrai adds a searing, contemporary, eco-indictment which no doubt the intrepid artist will survive—even as burning plastic stinks up the "studio…lit by December smog."
***
Rony Nair, also a photographer, is concerned with swirling chaos, but with a wry look. He writes "dude" poetry, and the term "dude" is meant only as a passing aesthetic description, not the label which some might consider pejorative, or sexist, breeding in their minds a chaos in which virtues which are not virtues—too wordy? too philosophical?—collide. The poems of Rony Nair resemble psychological journeys of Odysseus. They invoke crazy, but with a linguistically self-assured undercurrent of 'don't worry, this dude can handle it.'
"One by one they pass away/leaving you and me, apart in tether." is how "An Actress dies At a Wedding" begins.
If that doesn't convey what kind of poet he is, let me quote, in full, one rather brief poem of his, and it will be easy to see what I am talking about:
Solarium

some people die for Grace Kelly every night.
some people die on signboards piling tax free dreams and sons denied.
some people see failure spreading out in their shadow.
some people die careening life's streets on their furrow.
some people fight white panoplies, red hot hate.
some people orgasm, imagining hell's gate.
some people get off on sleeping with your enemy.
The enemy becomes Grace Kelly.
Grace Kelly becomes you.
****
Srividya Sivakumar gave a Ted talk in which she says "words complete the package" and "words are who you are." As a bibliophile and a poet, who understands that children love words, that social media is driven by words, that plagiarism keeps us from self-discovery, she is one of those thinkers who goes so far as to say words originate the idea, and not the other way around.  The poet Shelley said thoughts are made of words—therefore poetry is thought itself.
In "Wargame," does she use words to dive beneath them?  Not quite. Are the words diving into more words? Not really. Do her words ask for more words? Yes, this would be more accurate to say. "Wargame" resembles "wordgame," and knowing how passionate Sivakumar is about words, we guess the resemblance is intentional—but we also see that she is not only passionate about words. She is passionate.
Here is the poem, in full.
Speak. Seek. Advance. Retreat. Say a word. A thought or two. Sing for me. You know you want to.
Canoe down the river. Climb up the waterfall. I'll be here when you get back. Waiting to give it all.
Or maybe I'm not here. I'm deep-sea diving somewhere. I'm searching for coral and abalone deep in the dragon's lair.
You can wait for a change. It will do you good I think. Tie some reeds together. Swim sure, but don't sink.
In due time, I shall come back to you. Or you'll find your way to me. Our bodies will know each other. Our hearts will share the same beat.
Till then, let's wait awhile. You at this end. Me on my side.
Let's weave a tune for only two. Don't call it anything.
No title will do.
*****
Gopika Jadeja writes bleak minimalist poetry, and it is a certain power which can make you severely depressed with just a few words. One might not get the references to war places that have been in the news recently—or perhaps years ago—but one still feels sad.
JAFFNA AFTERNOON

All walls, bullet riddled
All homes, ruins —Adil Mansuri, Bosnia 3

(i)

North of Jaffna
from the afternoon auto
I see a crow peck
at the carcass of a mongoose
torn into half entrails
strewn about in the middle
of the dirt road.

The air reeks
a void.

(ii)

The poet laughs.
Tells stories of war—
radios alive and kicking
on bicycle-run batteries,
a road-side snack
named after landmines.

The poet, bent —
plucks silences
from his head.

(iii)

At Point Pedro
I want to stop, take a picture
of the large white cross
against the darkening sky—

I cannot.
I am afraid to tread
where laughter is still fragile.

(iv)

Hand unsteady,
I learn to draw

again
on pock-marked walls.
To join the dots.

Srinagar. Ramallah.
Baghdad. Beirut. Khobane. Kabul.

……….Gujarat
******
Jayanta Mahapatra was born in 1928; a lecturer in physics, he did not write poetry until middle age. One of India's most honored poets, his poems invoke real life horror, as well as moral ambiguity and struggle. And also transcendent, impossible love.
Her Hand

The little girl's hand is made of darkness
How will I hold it?

The streetlamps hang like decapitated heads
Blood opens that terrible door between us

The wide mouth of the country is clamped in pain
while its body writhes on its bed of nails

This little girl has just her raped body
for me to reach her

The weight of my guilt is unable
to overcome my resistance to hug her
And so ends Indian Poetry, hosted by Scarriet, February 2018 to January 2019.
*******