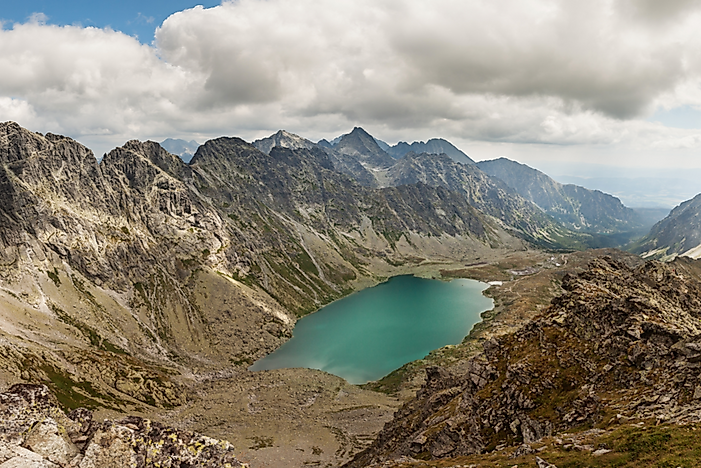 It happened over there—back over there,
She said—pointing to the far mist
Surrounding the mountain—
Where inside the mountain, a cold lake
Surrounded by rock, a lake
Where its one species of fish
Eats amphibian, and thinks it snake,
Regretting but slightly its mistake—
Ravenous—but ravenous is everyone at last.
It happened, it happened in my distant past—
A lake which is a gorge of pure rock bound,
Bound on all sides by rock, where hungry birds look for prey
In the dark pool made of rock all day,
Where tall walls shade
Creatures who barely hide; I was afraid.
She pointed—over there, it happened over there—
When I was a girl, and he was a boy;
What is romance? Love? Excitement? Joy?
Compared to the slow responsible life?
The perpetual eating? The vulture's wife?
It happened over there—deep in the mist—
And rumors are vague, but rumors persist—
Rumors of gods who the gods kissed—
For the interminable days in the beginning of time.
It happened over there, to me; it happened one time,
As the mist descended into the mountain—
Mist surrounded the lake; it happened too fast to remember,
But I remember. If it happens once, you remember—
It happened once. It was sad. And sad that I remember.