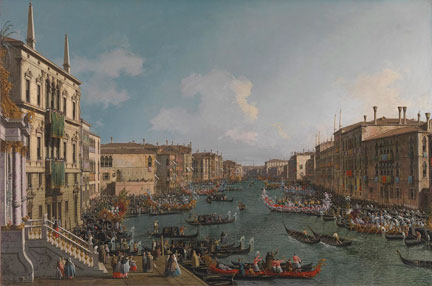 I hate the interior of this poem,
A wretched copy, a trick of words
Lying on the floor like old records,
The prostitute listening to Johnny Mathis
Before she gets dressed and leaves her boyfriend
Smoking, and longing for her.
I hate the old interior
Of poems, a thousand poems,
Stealing down steps of lights tonight,
A thousand episodes
You suspect are not original,
But you consume them anyway.
Once you start, you can't stop.
Let's stay inside all day,
Hoping by the Grand Canal.